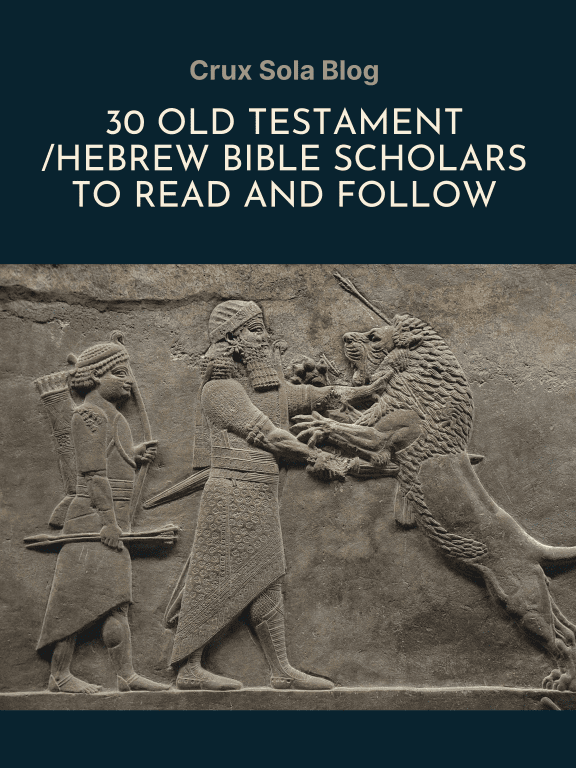 Brent A. Strawn, Professor of Old Testament and Professor of Law, Duke University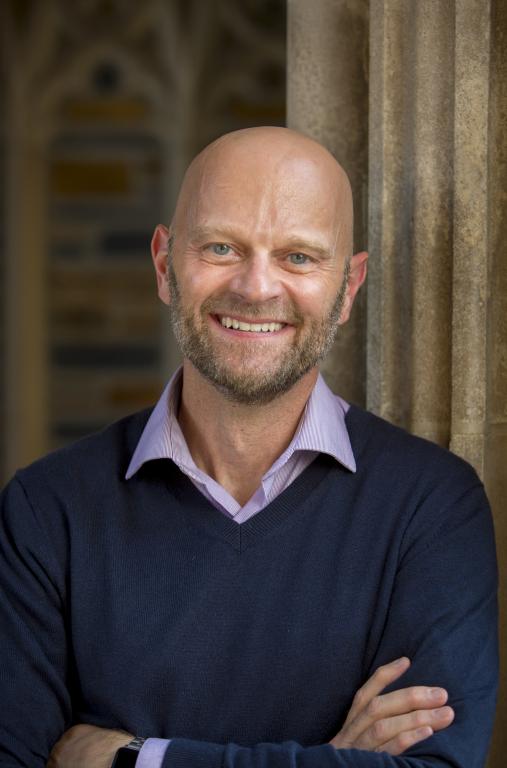 ---
Why do you love teaching and researching about the OT/HB?
I find the OT/HB endlessly fascinating. I was a Religion/Bible major in college and had more New Testament and Greek at that time than Old Testament and Hebrew. But my senior year I took Hebrew and then, when I went off to seminary, I was captured by a cast of unbelievably fantastic OT professors at Princeton Seminary: Patrick Miller, J. J. M. Roberts, Julie Duncan, Choon-Leong Seow, Katherine Sakenfeld, Dennis Olson. They led me deeper and deeper into the biblical texts as well as the ancient (and modern!) contexts of those texts. I was hooked. Forever!
I have tried to do the same in my own life ever since: paying the closest attention to the texts at hand while also attending to the various and manifold contexts of Scripture. Those are habits of research, to be sure, but also something to present and model in the classroom. In the latter, I try above all else to communicate my passion and love for my discipline and for the OT itself, which, again, is endlessly fascinating in my humble opinion. I firmly believe that if my students remember anything from my classes, it will be my passion and love, not any one particular lecture or novel insight.
---
What is one "big idea" in your scholarship?
Can I pick two? (Classic professor move!) One, which emerges from and informs my teaching is thinking about the OT/HB as a kind of grammar or language for seeing, perceiving, and navigating the world. This idea was born out of thinking about my introductory course while learning from the lectures and writings of John McWhorter, my favorite linguist. I've written about this idea most extensively in my book
The Old Testament Is Dying
(2017).
A second is my longstanding interest in art, specifically ancient Near Eastern iconography, which was the subject of my doctoral dissertation. In my judgment, the visual remains are a crucial part of the ancient context of Scripture and its world that has gone largely un(der)tapped in scholarly circles which have tended to be logocentrically myopic. We must pay attention to the image, though, not just the word, especially since the word is often so heavily imagistic. A third idea (sneaky professor move!) is that my scholarship is typically interested in theological questions, by which I mean issues surrounding the divine and non-divine worlds and their complex interaction(s), including, when appropriate, existential engagement with these questions from the perspective of persons of faith.
---
Who is one of your academic heroes and why do you admire them?
I have many academic heroes and find it impossible to pick only one (warning: classic/sneaky professor move 2.0!).
Patrick Miller
, my doctoral advisor, deserves pride of place as one who combined the kind of textual, contextual, and theological interests that I, too, try to enact. It's quite likely that my own profile is little more than a poor attempt to emulate him.
Othmar Keel
is my main inspiration when it comes to iconographic study. And as for theological and existential engagement, my four favs are: Walter Brueggemann, R. W. L. Moberly, William P. Brown, and Ellen F. Davis. Again, it's impossible to pick just one!
---
What books were formative for you when you were a student? Why were they so important and shaping?
Othmar Keel's Symbolism of the Biblical World: Ancient Near Eastern Iconography and the Book of Psalms was a pioneering work when it first appeared (1972; ET 1978) and it remains in print, almost 50 years later. Although he refined his work and his method as he went along, this book remains an essential and (quite literally) eye-opening treatment of how ancient Near Eastern art can help us better interpret the biblical text.
Walter Brueggemann's corpus is vast and has been influential on me in many ways. Already as a freshman in college I read his The Prophetic Imagination, which I deem to be one of his most compelling contributions to this day. It was in my doctoral program that his massive Theology of the Old Testament: Testimony, Dispute, Advocacy appeared. That volume is the most creative approach to handling the diverse traditions of the Bible that I have ever seen.
Finally, I'd mention Jon Levenson's essays in his remarkable collection The Hebrew Bible, the Old Testament, and Historical Criticism: Jews and Christians in Biblical Studies. Levenson is surely one of the finest minds to ever work in biblical studies and his critical insights on historical criticism, biblical theology, and the place/impact of religious adherence within all that are simply stunning. As a Christian myself, and also one trained in the ways of historical criticism (inter alia), Levenson's treatments remain, to my mind, ones that simply must be squarely faced and soberly assessed. One cannot go around them, that is, but rather must think through them (as Levenson himself has done).
---
Read Strawn's Work
The Old Testament Is Dying: A Diagnosis and Recommended Treatment (Grand Rapids: Baker Academic, 2017)
The Old Testament: A Concise Introduction (London: Routledge, 2020)
The World Around the Old Testament (Co-edited with Bill Arnold)
The Bible and the Pursuit of Happiness
---
Follow Strawn Online
---
If you ran into me at SBL, and you didn't want to talk about OT/HB studies, what would you want to talk about?
First and foremost, my family. They always say I need a hobby, but my favorite pastime in spending time with them. After that, I would be happy to talk about great books (I'm a hopeless bibliophile), poetry, and exercise (I've been working out with Tony Horton for over a decade, though I'm quite sure he doesn't know my name).
---
What is a research/writing project you are working on right now that you are excited about?
I always have lots of plates spinning and I'm usually (though not equally!) excited about all of them. I have two collection of essays forthcoming, both of which will include new material. One is focused on Israelite religion and ancient Near Eastern iconography (Mohr Siebeck), the other on biblical theology (Eerdmans). I am also nearing completion of a book on the Bible and poetry, which I'm very excited about. The thesis is quite simple: The Bible is *not* a story. Stay tuned!
Check out Strawn's newest book (coming Feb 2021)