Dr. Wil Gafney, Professor of Hebrew Bible, Brite Divinity School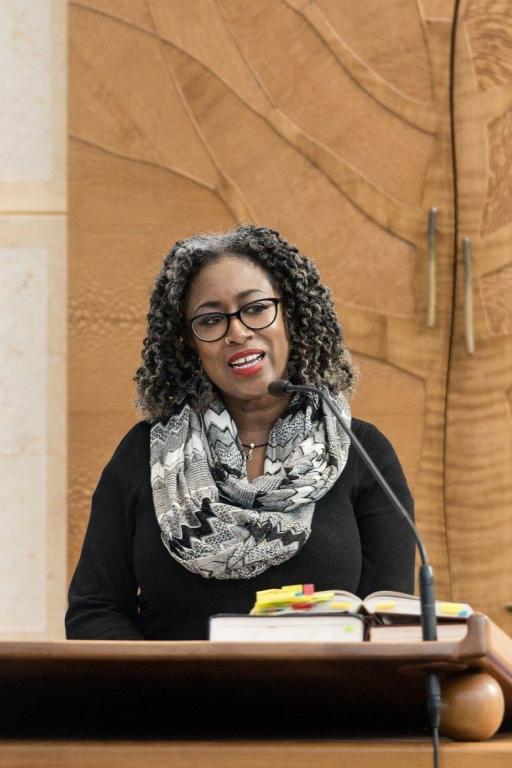 ---
Why do you love teaching and researching about the OT/HB?
I love the text. I love its richness and complexity. The stories of the Hebrew Bible are the stories that shaped me in my childhood and captured my questioning imagination in divinity school and, these are the texts to which I often turn first for preaching yet, it was the Hebrew language itself that drew me in most deeply, its sounds and shapes and its grammar, unlike any I had encountered before. I particularly love teaching the intro course, helping my students dig deeply into the text, engaging it critically, many for the first time.
In terms of my research, I love the pluripotency of the text, its ability to speak to contexts and cultures across time while maintaining the integrity of its message(s) to its first readers and hearers. I also find studying and teaching the Hebrew Bible in Jewish contexts particularly engaging and enriching.
---
What is one "big idea" in your scholarship?
One of the major trajectories of my scholarship is introducing readers to the complexity of biblical translation and its impact on what one reads in the text and, how one reads and understands the text and thus shapes theology and teaching. One of the major goals of my teaching is that students would be able to bring their whole selves to the task of biblical interpretation, honestly and intentionally, in conversation with the interpreters who came before them who did not identify the ways in which they read and interpreted through their own identity, culture and gender. Most broadly, my aim is to nurture and deepen biblical literacy with regard to contexts of production and canonization as well as content.
---
Who is one of your academic heroes and why do you admire them?
The Rev.
Dr. Renita J. Weems
is the biblical scholar who has had the most impact on me. She has the ability to write well to diverse audiences, churchly and scholarly. Her book
Just A Sister Away
introduced me and the biblical scholarly world to womanist biblical interpretation in which I saw and heard myself and in which I heard the interpretive practices of my community validated.
---
What books were formative for you when you were a student? Why were they so important and shaping?
The other most significant books I read as a divinity student were Texts of Terror: Literary-Feminist Readings of Biblical Narrative by Phyllis Trible, Battered Love: Marriage, Sex and Violence in the Hebrew Prophets (Weems) and Stony the Road We Trod: African American Biblical Interpretation edited by Cain Hope Felder. Each of these volumes demonstrated the richness of biblical interpretation and scholarship through the diversity of scholarly identity and approaches.
---
Read Gafney's Work
Womanist Midrash: A Reintroduction to the Women of the Torah and the Throne
Daughters of Miriam: Women Prophets in Ancient Israel
---
Follow Gafney Online
---
If you ran into me at SBL, and you didn't want to talk about OT/HB studies, what would you want to talk about?
Science fiction, speculative fiction, Afro-futurism and African futurism and vampire film and literature
What is a research/writing project you are working on right now that you are excited about?
I'm writing a two-volume Women's Lectionary to be published by the Episcopal Church with completely new text grouping centering narratives and passages with women and girls. In addition to Years A, B, and C, there will be a Year W, a stand-alone multi-gospel year for those not using a lectionary otherwise. I am also doing a second volume of Womanist Midrash on the prophets.