This is a blog series featuring contributors to the new book, Cruciform Scripture. Today we have Andy Johnson. Cruciform Scripture is a book in the field of New Testament theology, the work is written in honor of the scholarship of Dr. Michael J. Gorman.
---
Chapter Twelve: "The Past, Present, and Future of Bodily Resurrection as Salvation: Christ, Church, and Cosmos"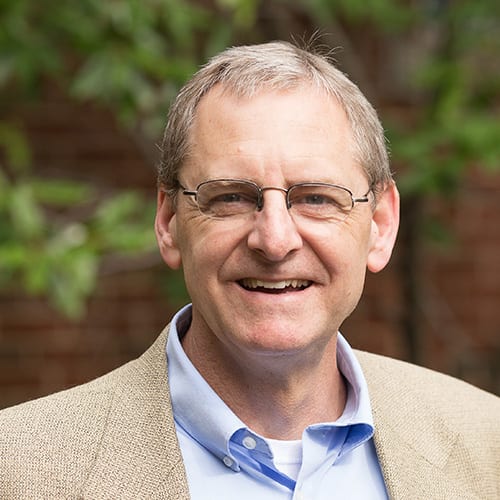 ---
Tell us about your connection to the honoree, Michael Gorman.
I met Mike over fifteen years ago at an SBL when I asked him to contribute to another festschrift I was co-editing. Little did I know then that that conversation would lead to the very close friendship I've had with Mike over the years. After reading
Cruciformity
, I knew that I'd found a kindred spirit, someone who could clearly articulate the sort of participationist perspective on Paul that had been slowly taking shape in my own mind. The more I got to know Mike and watch his scholarship develop, I really appreciated how his scholarly instinct seemed to be more inclusive rather than exclusive. While he has always remained committed to participationist/covenantal readings of Paul, he has also seen the best in other approaches (e.g., apocalyptic) and incorporated their insights into his thinking. Those inclusive scholarly instincts are matched by his inclusive collegiality with others in the academic guild. Over the years, Mike has always gone out of his way to meet with, and encourage, young scholars as they begin their career. In short, his scholarship, collegiality, and academic leadership have been exemplary, a model to which the rest of us should aspire.
---
How did you choose your topic for the book?
My essay on the salvific effects of Christ's bodily resurrection grows out of my long-time interest in the importance of resurrection (Christ's and ours) in Paul. From my perspective, the importance of Christ's resurrection for Paul is best explicated with a participatory framework within an overall missional orientation toward Scripture. Since I am so indebted to Mike for the participatory framework I use, and since I've learned alongside of (and from) him how to approach Scripture missionally, the topic I chose for Cruciform Scripture seemed like a natural fit and a good way for me to honor Mike.
---
Can you share more about your essay on resurrection?
Interpreters of Paul generally agree that Jesus' death and resurrection constitute one complex saving event and then readily appropriate explicit salvific functions to Jesus's death. But, even among interpreters not intending to downplay the salvific function of Christ's resurrection, it is not uncommon to hear language highlighting its (proper) epistemological role of revealing the salvific efficacy of Jesus' death but stopping short of outlining its other direct soteriological effects for humanity and the cosmos. Assuming a necessary connection between anthropology and cosmology, I sketch these direct soteriological effects in Paul's depiction of humanity's past, present, and future experience of salvation. Succinctly put, I argue that what God has done for the body of Jesus in microcosm in the resurrection, God is doing presently in the ecclesial body of Christ—the current locale of the new humanity and new creation/cosmos—and God will do for those in Christ and for the body of the cosmos in macrocosm at the Parousia. Hence, the essay shows that Christ's resurrection for Paul is not simply a sign of the salvific efficacy of Jesus' death, but is constitutive of salvation itself.
Speaking of eschatology, Johnson has written an excellent commentary on 1-2 Thessalonians, check it out
---
Cruciform Scripture is now available at an affordable price, check out Johnson's essay and more