This is a blog series featuring contributors to the new book, Cruciform Scripture. Today we have Frank Dicken. Cruciform Scripture is a book in the field of New Testament theology, the work is written in honor of the scholarship of Dr. Michael J. Gorman.
---
Chapter Three: "Luke and the Cross: A Vision of Crucicentric Discipleship"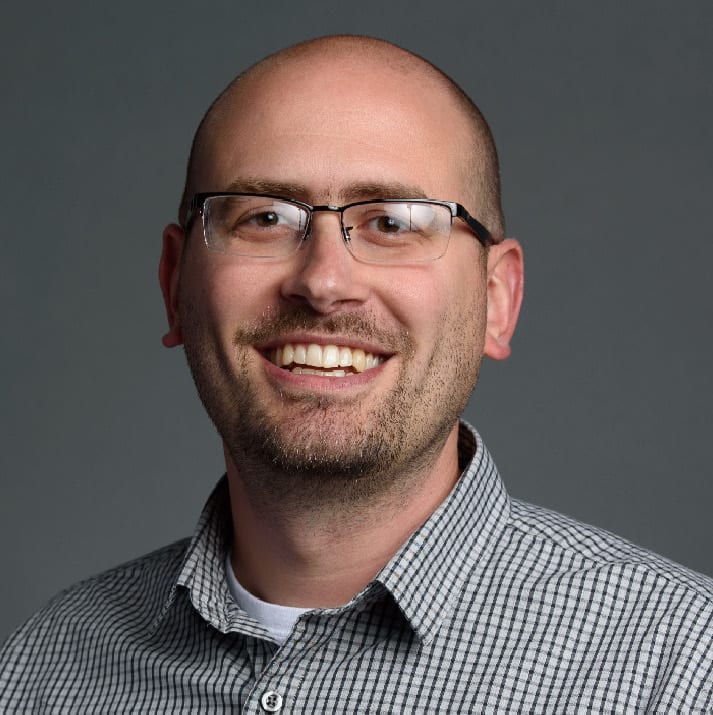 Tell us about your connection to the honoree, Michael Gorman.
As I say in a note at the beginning of my essay in Cruciform Scripture, I owe a lot to Mike's influence, both in our personal interactions and because of his published work. I had the privilege of being one of Mike's students at the Ecumenical Institute of St. Mary's Seminary in Baltimore from 2008–2010 (I was also able to take courses with three contributors to Cruciform Scripture – Chris Skinner, Steve Fowl, and Pat Fosarelli).
Since our first meeting I have known Mike to be an incredibly generous person with his time and energy. He wrote numerous references for my Ph.D. applications and several more for academic jobs I applied for when I had finished my degree. Not only did I get to learn from Mike in the classroom, I've read much of what he's written and benefitted greatly from it. I regularly assign his works as required texts for undergraduate and seminary courses I teach (
Becoming the Gospel
and
Reading Revelation Responsibly
are student favorites). He has always been willing to join one of the courses I teach at Lincoln Christian University via video conference to discuss one of his books with students of mine who have read it. As a professor at an institution that trains both undergraduates and seminarians for leadership in the church and in the world, I appreciate the example he sets for me and many others through scholarship that serves both the academy and the church. I am honored to count him as a colleague and a friend.
---
How did you choose your topic for the book, the cross and cruciformity in Luke?
As many are aware, Mike's most well-known work is on the cruciform life of discipleship called for in the Pauline letters—a life embodied by both the apostle and Mike. My own expertise is in Luke and Acts. I believed the best way to honor Mike would be to read Luke's portrayal of the life of discipleship in light of the cross, combining the central focus of his work with my interest (plus Drew Strait's excellent chapter in Cruciform Scripture already covers the topic of Lukan mission!).
---
Can you share more about your essay on Luke?
The essay argues that discipleship for Luke is crucicentric, i.e., the central metaphor for discipleship in Luke is cross-bearing. I examine the interplay of Luke's depiction of Jesus's as the suffering-and-rising Messiah and how that relates to the reshaped identity of those called by Jesus to be followers. Each of the three geographical divisions of Luke's gospel contains references to the death of Jesus and to followers carrying a cross.
The first two passion predictions come near the end of the Galilean ministry of Jesus (4:14—9:50) and serve to establish Jesus's identity as the suffering-and-rising Messiah (9:21–22, 44). Luke places his first use of the word "cross" (σταυρός) between these two passion predictions in Jesus's command to his followers to take up their crosses and follow him (9:23). Like their master, Jesus's followers are identified in the world by their suffering (and presumed rising).
In the middle section of Luke's gospel (9:51—19:27) there are several passion predictions (11:45–54; 13:33–35; 17:25; 18:31–34). In light of Jesus' resolute turn toward Jerusalem (9:51), these passages demonstrate Jesus' faithfulness to his identity; he continues his journey toward Jerusalem knowing what awaits him there. Luke uses the term "cross" once again in the travel narrative, this time to reiterate disciples' identities as cross-bearers (14:27). Those who fail to take up a cross cannot be Jesus's disciples.
Finally, in the Lukan Jerusalem narrative (19:28—24:53) Jesus' identity as suffering-and-rising Messiah is actualized when he is crucified, buried, raised from the dead, and ascends to heaven (23:32—24:53). In this same section, Luke uses the word "cross" one final time when Simon of Cyrene becomes a model of discipleship and carries the Jesus's cross to the place of crucifixion (23:26). Luke does not make Simon a disciple, but rather a model of discipleship who literally carries a cross and follows Jesus. The only three passages in which Luke uses the word "cross" in his gospel are about discipleship. The central metaphor of discipleship in the third gospel is cross-bearing (metaphorically, though perhaps also literally) all that entails—denial of self, losing one's life in order to save it, sharing in Jesus's shame, hating one's family by prioritizing loyalty to Jesus over loyalty to one's relations, and surrendering one's possessions.
Dicken has also co-edited a handy work on Characters and Characterization in Luke-Acts (with Julia Snyder)
---
Cruciform Scripture is now available at an affordable price, check out Dicken's essay and more