This is a blog series featuring contributors to the new book, Cruciform Scripture. Today we have Klyne Snodgrass. Cruciform Scripture is a book in the field of New Testament theology, the work is written in honor of the scholarship of Dr. Michael J. Gorman.
---
Chapter Seven: "Baptized into Christ: Romans 6:3-4—the Text on Baptism and Participation"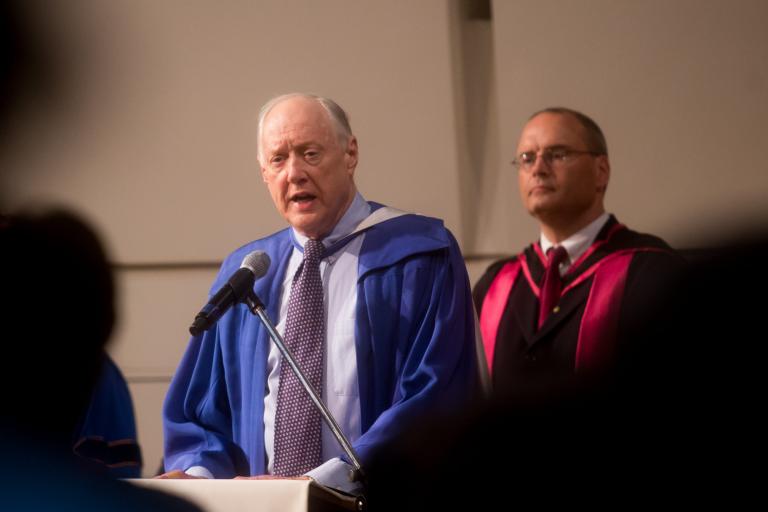 Tell us about your connection to the honoree, Michael Gorman.
I met Michael at professional conferences a long time ago and also had him come to North Park for conferences we organized. I have known and appreciated his scholarly works for a long time as well. I appreciate most his authenticity and his careful reading of Scripture. His scholarship is an expression of his faith, and his faith is lived out in healthy ways, as is evident in his concern for mission, social justice, and in his personal relations.
---
How did you choose your topic for the book, baptism and participation in Romans?
Michael has done as much as anyone to emphasize faith as participation and the significance of the death of Christ. The text I chose (Romans 6) is in my estimation the most important text on both.
---
Can you share more about your essay, "Participation in Christ in 1 Peter"?
Baptism and the faith it represents are such a deep participation with and joining to the death and resurrection of Christ that a radical ethical transformation is by necessity required. Baptism is about dying by being incorporated into Christ's death in order to participate in his life.
Did you know, Klyne was the recipient of a collection of essays in HIS honor too!
Doing Theology for the Church: Essays in Honor of Klyne Snodgrass (ed. Rebekah Eklund and John E. Phelan Jr.)
---
Cruciform Scripture is now available at an affordable price, check out Snodgrass's essay and more