To go along with the release of my new book THE WRITER, I am running a blog series on "Ten Things I Can't Live Without (As A Scholar)." These are ten items or tools that I depend on for my work. Some are cheap, some are expensive. This gives people a window into how I do my work. It's meant to be fun and informative. If you are a student or professional academic, I hope you find something in this series that is useful for your work.
[
To see other posts in this series, click HERE.]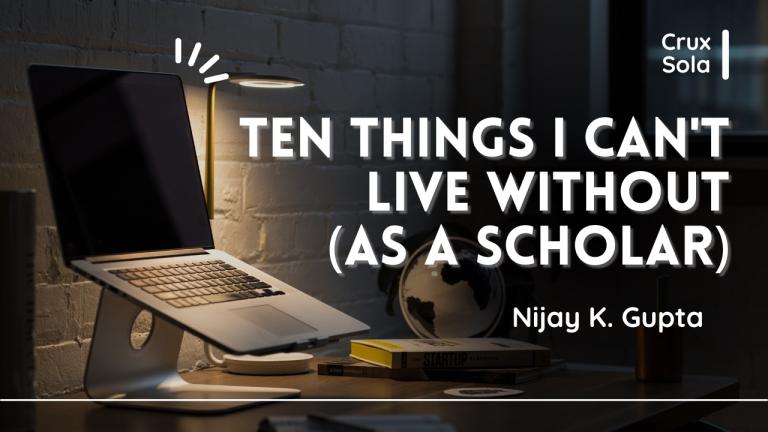 ---
Thing #1: Laptop Stand
About six years ago, I switched from a sitting desk to a standing desk. I was having some back and neck problems and a doctor encouraged me to raise my "monitor" to bring my neck into a more natural position while I work. My main computer is my laptop, so I wanted to raise up my laptop and use an external keyboard and trackpad. There are a lot of laptop stands out there for sale that do the job of lifting up your computer to eye level. Some are cheap, some are expensive. I went "middle-of-the-road." I would encourage you to find one that is flexible (the platform can adjust) to get the exact height you want, and you can take it to a coffee shop as well and adjust it to your liking on the go.
I actually have two of these, I use the other one for a second (portable) monitor that I have for my office set up. If you are in grad school, I encourage you to spend some time (and money) establishing a great office set up—make it as comfortable and functional as you can. And start thinking ahead about your neck and back health.
---