We are continuing a series on Ten Things I Can't Live Without (As A Scholar). 
If you want to catch up on previous posts in the series, click HERE.
This is a companion series to go along with my new book THE WRITER: A Guide to Research, Writing, and Publishing in Biblical Studies.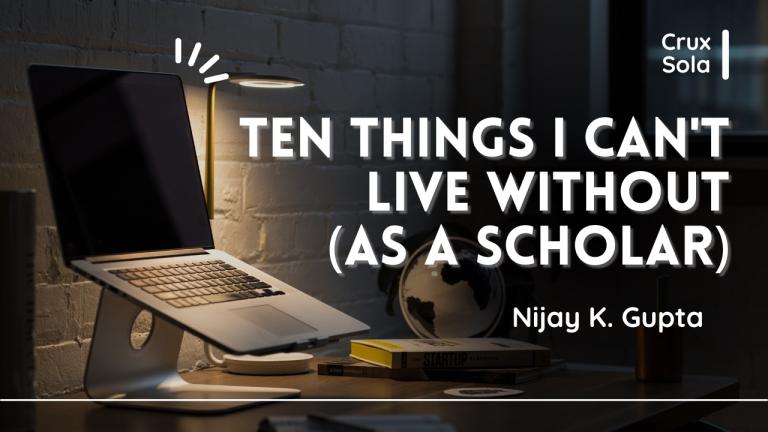 ---
#4:  Scanning App for your Phone
Have you ever found yourself in front of a book or document you want to copy or scan, but nowhere near a copy machine? Happens to me all the time. Now, I can just take a picture with my phone, but then it just sits there on my phone as an image. Thankfully, there are a host of scanning apps that you can download onto your phone that will use your phone camera to "scan" a document and can convert it to pdf or other forms, and also load it directly to Dropbox, Google Drive, or other cloud storage sites. It works a lot like the old flatbed scanners we used to have on our desks.
There are lots of options on the market. I have used Swiftscan for a long time and it has served me well. If I am at a bookstore and I see a book I want, I might scan the Table of Contents. Or, if I am at a friend's house and I see a book I am interested in, I might scan the introduction or key pages of interest. My main use is for when I get a book in through InterLibrary Loan and I want to scan a chapter. So convenient to pull out my phone and capture the material with Swiftscan. Quick and painless. And you can reformat the document immediately to get rid of awkward bending and "straighten" out the page.
These apps are super handy, and there are lots of free options, and some that have a cost, but under $10.
Here is a short guide I found to a few good options.
---