Almost exactly 2 years ago, we announced the New Word Biblical Themes Series, a supplement to the famous Word Biblical Commentary series. These theme books are meant to be short (175-300pp) treatments of key themes, 20 volumes covering every book of the New Testament. And the list of contributors who have signed on is spectacular, we are very excited. See image at the bottom of the page for the contributor list.
Today, I am excited to present the cover design (my Galatians volume will be first to release, with steady volume releases after that). Credit to Zondervan's design team for a very attractive cover. They allowed me to give input into the design. I wanted a fresh new look, but also something that would be a clear tie-in to the WBC design that everyone in biblical studies is familiar with. The quarter circles give off the vibe of themes layered together in a book. I love it!
If you want to read more about my volume, click HERE.
Description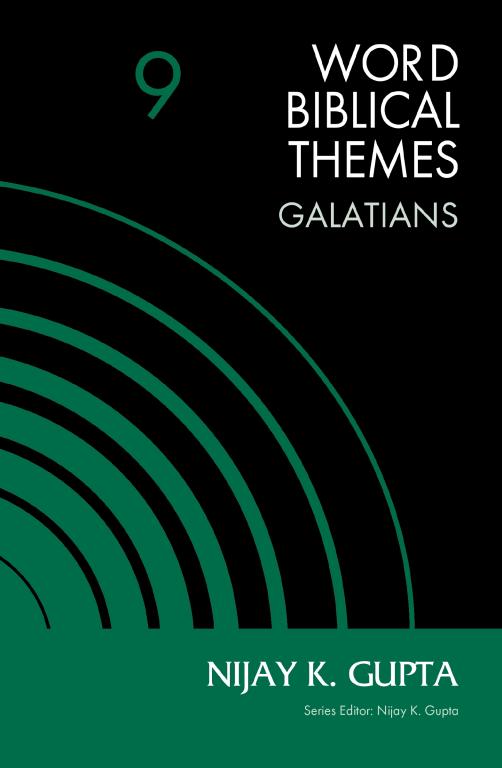 The study of Galatians has had a massive impact on Christianity throughout the ages, especially in the Reformation and modern eras. The language of "justification by faith" has generated vigorous discussion among Protestants and Catholics for more than 500 years. It would be easy to reengage this conversation again. But in this inaugural volume of the New Word Biblical Themes series, Nijay K. Gupta argues that Paul has much wider interests in view in Galatians. He argues that Paul's main theme in Galatians is family–who belongs within the household of God and how they are welcomed in.
While addressing additional key topics and themes like justification, faith, and freedom, Gupta skillfully unifies them under the overarching rubric of inclusion in God's family through participation in the Sonship of Jesus Christ. In God's household, the Son is the model, love is the culture, the cross is the family crest, and Christian brothers and sisters enjoy equal access, privilege, and status in the community in Christ.