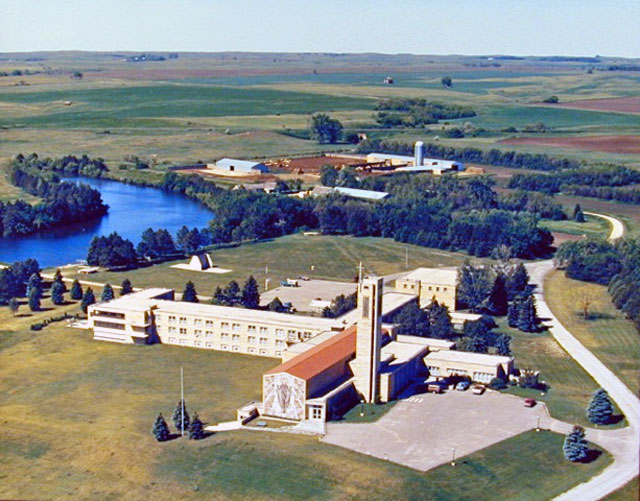 Here's an interesting update on a story I posted on The Bench back in January: 
Six Catholic couples from South Dakota and Minnesota have purchased a 108-bedroom rural monastery and now hope to raise enough money to keep it open as a quiet place of renewal.

Blue Cloud Abbey near Marvin in northeast South Dakota, just miles from the Minnesota border, housed Benedictine monks from 1950 until it closed in May 2012. The remaining 14 residents, most of them aging, voted to sell the 80-acre property.

"We can't reproduce the Benedictines but can continue that tradition of helping everybody who needs help," said Wade Van Dover, one of its new co-owners.

"There's 100,000 square feet. It's a big facility."

The buyers have signed a purchase agreement that does not allow them to release the sale price, and they have applied for a nonprofit license to accept donations, Van Dover said. They will develop a specific purpose in the coming months that will likely preserve the site's Catholic identity and continue the monks' mission of using the monastery as a corporate and individual retreat and a place to host events and faith activities, he said.

"There have been 50 great ideas of what to do with it. We have to define the mission and the vision and move forward," Van Dover said.

The abbey will likely have side businesses to support the nonprofit, he said. Use of the monks' wood shop, greenhouse, garden and land for natural beef grazing are among the possibilities.