David Russell Mosley
St Patrick's Day 2014
On the Edge of Elfland
Beeston, Nottinghamshire
Dear Friends and Family,
Today being the feast of St Patrick, you might think I'd be doing a post on him, but this year, you would be wrong. You can check out the post I did on him last year, a post Peter Stevens has done this year, and an excellent article on him from here.
Today I am writing about pubs. No, I didn't choose this topic because today is St Patrick's Day. Rather, I have been sitting on this topic for quite some time and finally have a free moment to write up my thoughts.
As the academic year progresses and I get closer to finishing my PhD, my children get even closer to make their grand entrance into the outside world, my time in England is beginning to come to a close. People ask me what I'll miss most when my family and I move back to the United States. There are many things I'll miss, a pedestrianised culture, the landscape, the climate, the food, but most of all I'll miss the pubs.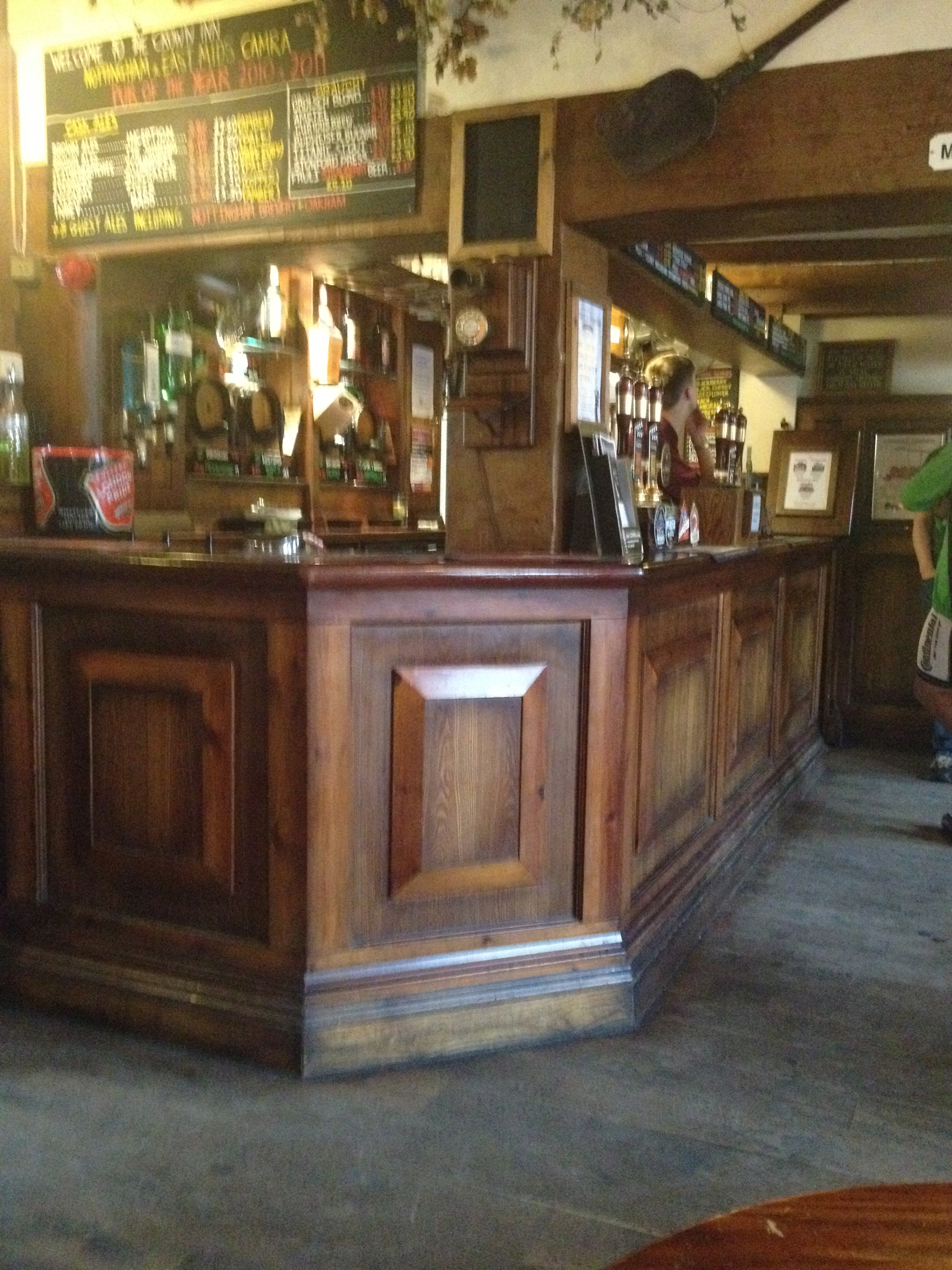 I will admit, I had romanticised pubs before I came here. I thought they were all places with home-cooked meals by plump landladies, fresh pulled ales from the pub-owned brewery, bands playing folk music every evening, and good conversation ruling the day. Imagine my shock when many of the first pubs we went to had televisions, gambling machines, and standardised touristy food to boot. I was even more shocked when I found out several of the pubs in the City Centre of Nottingham doubled as nightclubs in the evening. It was a blow to my romantic picture of England as a place that hadn't yet succumbed to the greed and vice that often surrounds the American bar scene.
Nevertheless, by the time my birthday had rolled around in our first year I found what would come to be (though not always literally) "my local".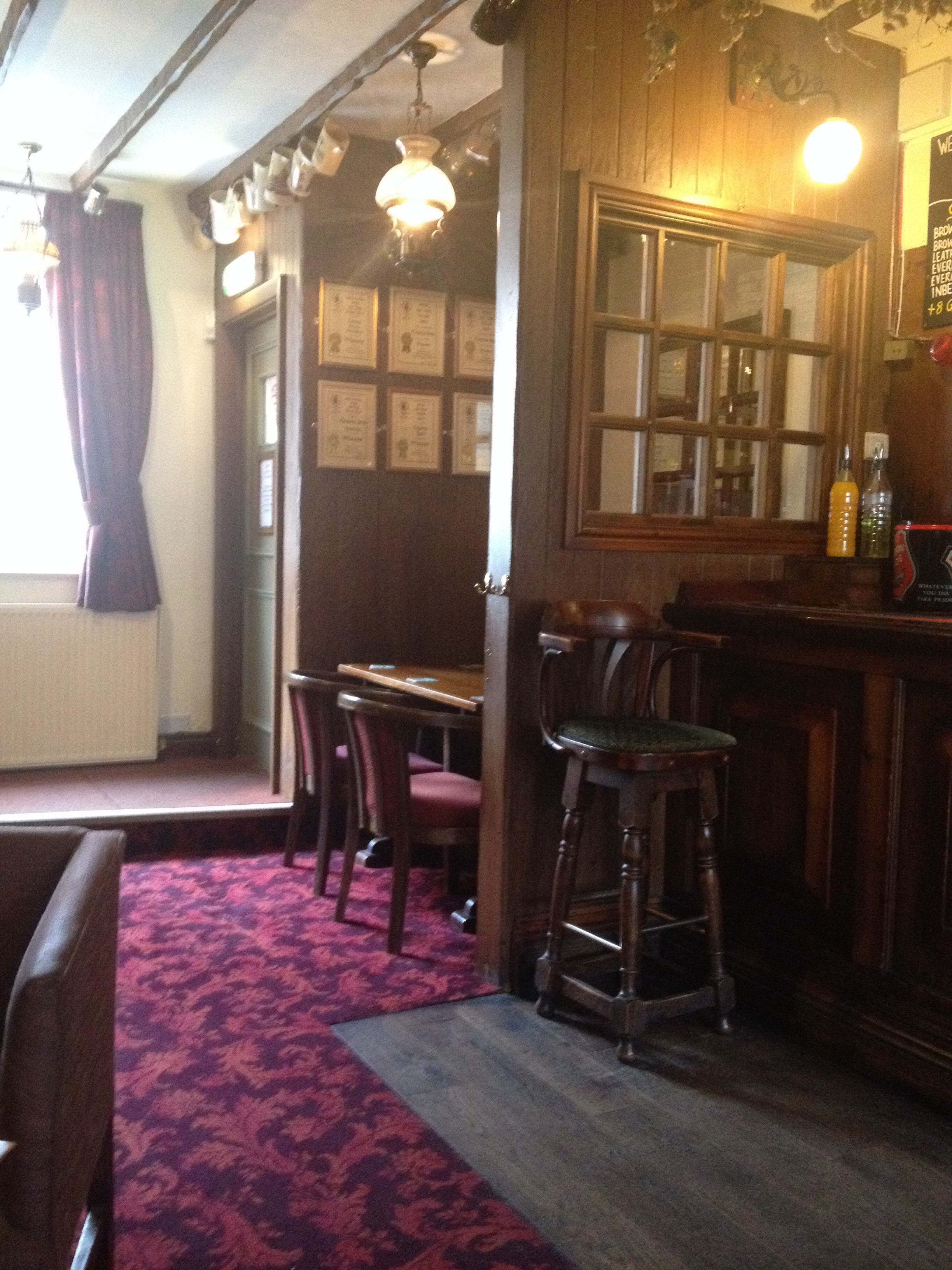 The Crown Inn isn't a perfect pub, but it is an excellent one. Alongside excellent decor, they have an excellent real ale selection. But a pub is more than a lack of individualistic distractions and good ale. Pubs, also known as public houses are places of community congregation. They are places to meet with your friends to discuss life over excellent libations. They are places to sit quietly and contemplatively. They are places to have conversations with strangers. In fact, they are excellent places to spread the gospel.
Now I'm sure my friends in America will be able to tell me what the pub/bar scene is like back home. Truth be told, when we moved to England I had only just begun to understand beer and wine and other types of alcohol.
In fact, the American craft beer movement gives me quite a lot of hope that perhaps America can begin to shift its understanding of alcohol from something to get you drunk to something you enjoy especially when used for its proper end, conviviality. This isn't to say England has everything in order, far from it, but the proper British pub is certainly a bastion of hope in a world of cheap, tasteless booze and community-less individualism. And therefore, it is what I will miss the most.
I want to leave you with a poem by G. K. Chesterton another Christian and lover of ale:
The Rolling English Road
Before the Roman came to Rye or out to Severn strode,
The rolling English drunkard made the rolling English road.
A reeling road, a rolling road, that rambles round the shire,
And after him the parson ran, the sexton and the squire;
A merry road, a mazy road, and such as we did tread
The night we went to Birmingham by way of Beachy Head.
I knew no harm of Bonaparte and plenty of the Squire,
And for to fight the Frenchman I did not much desire;
But I did bash their baggonets because they came arrayed
To straighten out the crooked road an English drunkard made,
Where you and I went down the lane with ale-mugs in our hands,
The night we went to Glastonbury by way of Goodwin Sands.
His sins they were forgiven him; or why do flowers run
Behind him; and the hedges all strengthening in the sun?
The wild thing went from left to right and knew not which was which,
But the wild rose was above him when they found him in the ditch.
God pardon us, nor harden us; we did not see so clear
The night we went to Bannockburn by way of Brighton Pier.
My friends, we will not go again or ape an ancient rage,
Or stretch the folly of our youth to be the shame of age,
But walk with clearer eyes and ears this path that wandereth,
And see undrugged in evening light the decent inn of death;
For there is good news yet to hear and fine things to be seen,
Before we go to Paradise by way of Kensal Green.
Sincerely yours,
David Russell Mosley