David Russell Mosley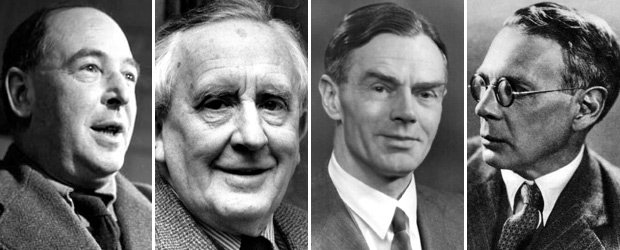 Lent
10 March 2016
The Edge of Elfland
Hudson, New Hampshire
Dear Friends and Family,
On Tuesday, 15 March 2016, at approximately 8pm EST, five members of the Inklings are going on a walking tour throughout the English countryside. This was a common enough occurrence when the Inklings were alive, but now the dearly departed will be live-tweeting the even (pun intended). Make sure you follow the following accounts on twitter:
C. S. Lewis: @PilgrimInNarnia
J. R. R. Tolkien: @TolkienElfland (written by yours truly)
Charles Williams: @OddestInkling
Owen Barfield: @BarfieldDiction
Hugo Dyson: @hugo_dyson
Also, be sure to follow the hashtag #inkwalk. This should be an awful lot of fun and will include many quotations or paraphrases from the workers of these authors. To get a sense of what this will be like, I recommend checking out the night Charles Williams was drunk-texting on a road trip with C.S. Lewis.
Sincerely,
David