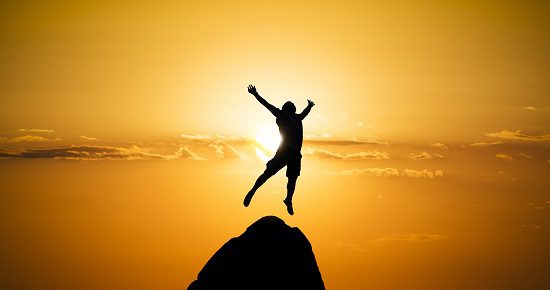 I was speaking with a friend and colleague the other day. It seems we're both faced with some major life decisions at the same time – where to live, what kind of work to focus on, how to care for loved ones. It can get really complicated. We need shelter, we need money for food and bills, and we need to support those who depend on us. All of our choices seem so interwoven. Everything affects everything else, doesn't it?
On the day-to-day, it certainly seems that way. But then, when you least expect it, something from left field can drop in and totally change the playing field. Have you had that experience?
My favorite is when you think you're running out of time and you don't know what you're going to do, and someone calls out of the blue with a situation that happens to be your perfect solution. Divine orchestration, no doubt – designed to help us build our trust muscles.
It's easy to trust after a major conundrum has worked out, but when you're in it, or even in the smaller day-to-day life circumstances, it's hard not to worry. It's like the vibration of fear permeates the air waves, and it's really hard to not let it affect you.
However, worry, fear and constriction are not the natural states we're meant to live in. With the right awareness and tools, you can opt out of the world of worry.
Please join Salima Adelstein for this teleclass: How to Free Yourself from Worry. Just click the video below.
On this class, Salima shares with you tips and tools she uses to live a life free of worry and fear.
We hope you find this class valuable. It is one of a series of teleclass replays being released this season. To receive links to all of the programs in this series, Click Here to register.
 
How to Free Yourself from Worry
with Salima Adelstein, M.Ed., D.D.
You're invited to join us for any or all of the webinars in this series.
CLICK HERE to catch up on previous webinars and be notified of future classes.
Thank you!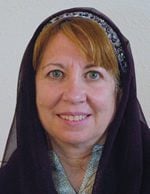 This webinar was presented by Salima Adelstein, Co-President of The University of Spiritual Healing & Sufism and chair of the department of Spiritual Ministry and Sufi Studies.
Salima Adelstein M.Ed., D.D., helps people to discover and embody the deep truth of their beauty and essence through her work as a healer and teacher. Salima is a master healer who has helped hundreds of clients heal from illness and lifelong emotional pain.
Salima also has a private healing practice in Pennsylvania. She is an international speaker and teacher, facilitating spiritual healing seminars nationally and internationally. Her heart is filled with the joy and compassion that result from living in the heart of God.
Photo credits: © Sondem #64422270