Have I ever mentioned…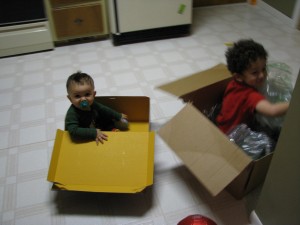 …how much my boys like to play in, with & around boxes?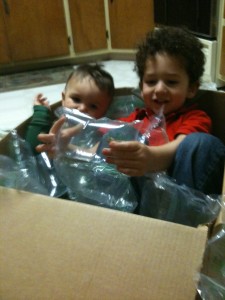 …hours of entertainment…
…also…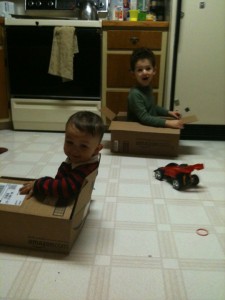 …sleep!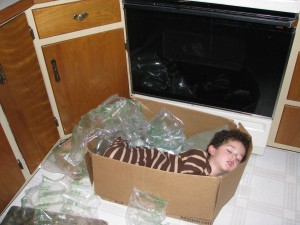 Last week, Dave indulged…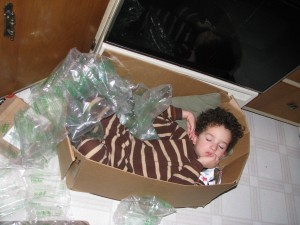 …Ransom's request to take a nap in his favorite…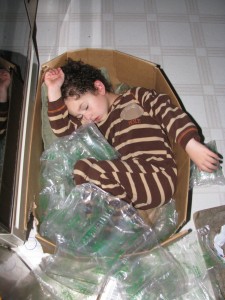 …box!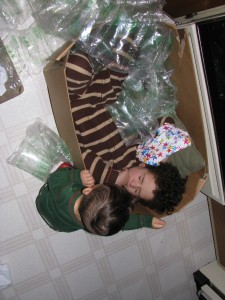 You may wonder: "Can Ransom sleep ANYWHERE"?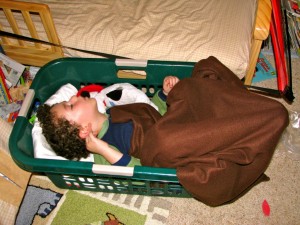 Well, if a laundry basket…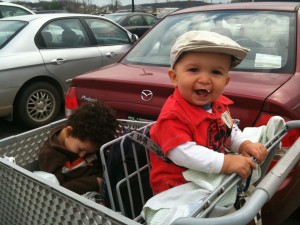 …and a shopping cart…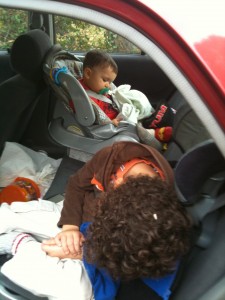 …and a carseat count…than, YES!
Now, you may wonder does my son have a bed?!?!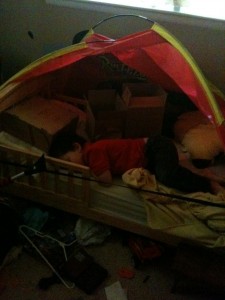 Well, of course he does, silly! =)