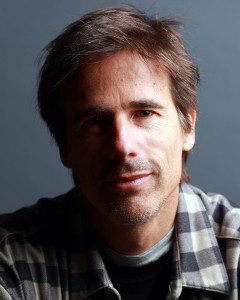 Now that the apocalyptic version of Noah's story has come and gone, filmmakers can get back to plotting more conventional animated versions of the story, versions that emphasize humour, cute animals and other kid-friendly things.
Variety reports that Walter Salles, the Brazilian director of acclaimed films like Central Station (1998) and The Motorcycle Diaries (2004), is going to co-produce a new animated version of the Noah story to be written and directed by Sergio Machado. The film will be based on the work of Brazilian poet Vinicius de Moraes.
Here is how Variety sums up this film's take on the story:
Toon pic "Noah's Ark" turns on two bohemian mice that witness God's telling Noah to save one male and one female of each animal species. While Tito embarks on the Ark, Vivinho ends up on a clandestine small ark, along with animals that exist on the fringe of the animal kingdom. Destiny reunites them on Noah's Ark where they battle a raging storm, lack of food and the maneuvers of a tyrannical lion with their capacity for invention, music and poetry.
Co-producer Fabiano Gullane says the film will be "touching, good-tempered, and full of humor and action . . . quality family entertainment for 6/7-year-old children upwards, distinguished by its aesthetics and production values, using contemporary elements and with dialogue that children nowadays can understand."
This would not be the first Latin American cartoon about Noah's Ark; seven years ago, an Argentinian company released El Arca, which featured animals singing 'I Will Survive', among other things. (Or so I gather from the trailer.)
There have also been announcements regarding several other animated films about Noah's Ark over the past 15 years, but virtually none of them have been completed or released, to my knowledge. You can see the most recent list here.
Darren Aronofsky's Noah, incidentally, was very popular in Brazil, where it became the top-grossing Paramount movie ever. Russell Crowe went there personally to promote the film in conjunction with its premiere in Rio de Janeiro.
That might have something to do with this new film. Then again, it might not.
June 13 update: Variety has a few new quotes from Salles:
Said Salles: "'Noah's Ark' holds a very dear place in the memory of Brazilian children. Several generations of Brazilians have been informed by the unique intelligence and poetry of Vinicius de Moraes' songs for his 'Noah's Ark.' The fact that each song is so original is probably what allowed Moraes' 'Noah's Ark' to defy time, and be so dear to us."

He added: "I have two children, who are now seven and five. They are enamoured by the same songs that I was mad about when I was their age. Fabiano Gullane has children the same age as well. This is why we are doing the film.
Variety also ran a story the other day on the current boom in Brazilian animation, and Cartoon Brew had a post a couple months ago, with trailers and other links, on the documentary Between Frames: The Art of Brazilian Animation, which covers the history of the industry in that country going back almost a century, to 1917.