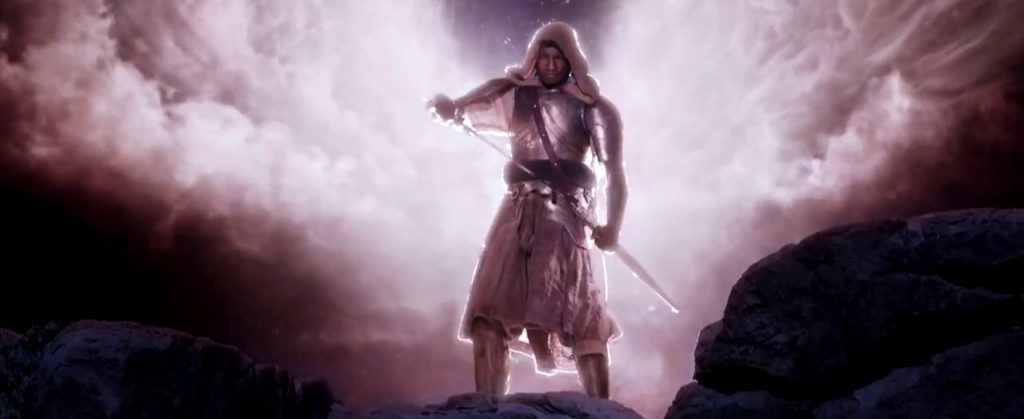 NBC aired another TV spot for A.D., the follow-up to the History Channel miniseries The Bible, during the Super Bowl today. Check it out below the jump.
Here is the Super Bowl spot itself:
And here are the key title cards, with a few quick comments:
ON ANY GIVEN SUNDAY
MIRACLES
CAN HAPPEN
This is a clever intro that links the football-themed context of the ad with the religious themes of the series by harking back to Oliver Stone's football movie Any Given Sunday and setting up the clip in which a soldier says the tomb of Jesus is empty.
WITNESS THE EVENT
THAT IGNITED A REBELLION
AND CHANGED THE WORLD
Now what's this "ignited a rebellion" business? Is it referring to the Zealots, who will be a major part of this series? If so, then it doesn't seem likely that the execution or resurrection of Jesus played any part in igniting that rebellion. Or is it referring to the early Christians? It's not uncommon for people to say that Jesus and his followers were "revolutionary" in some sense, but "rebellion" has a sharper connotation than that. Chalk it up to the producers' tendency to emphasize violent conflict.
Incidentally, the song that plays through the ad is Kelly Sweet's cover of Phil Collins' 'In the Air Tonight'. This is at least the third TV show to use this track in its ads, following the NBC series Believe and the Lifetime movie Petals on the Wind.
Here's the full song:
Check out earlier trailers and other videos here: