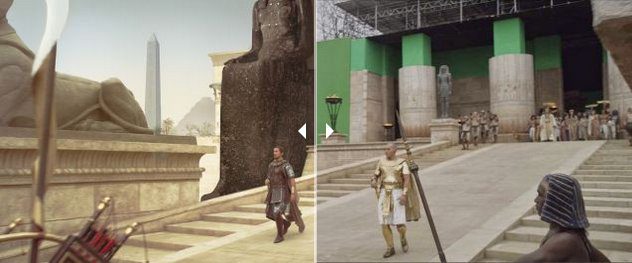 Exodus: Gods and Kings reached two milestones today.
First, it opened in Japan, the last country on the film's global release schedule.
And then, the studio revealed that it will release the film on Blu-Ray (and Blu-Ray 3D) on March 17.
We don't know yet what sort of bonus features the discs will have, but now seems like as good a time as any to catch up with a few behind-the-scenes galleries that have popped up over the last few weeks.
First, io9 has created several "sliders" that allow you to compare the 'before' and 'after' versions of certain visual effects shots. There's a fair bit of green screen, as you'd expect, but it's striking to see how much of the sets was actually built. (The picture at the top of this post is taken from one of these interactive graphics.)
Second, concept artist Vincent Jenkins has posted a few dozen paintings and sketches that he produced for the film, some of which are quite impressive: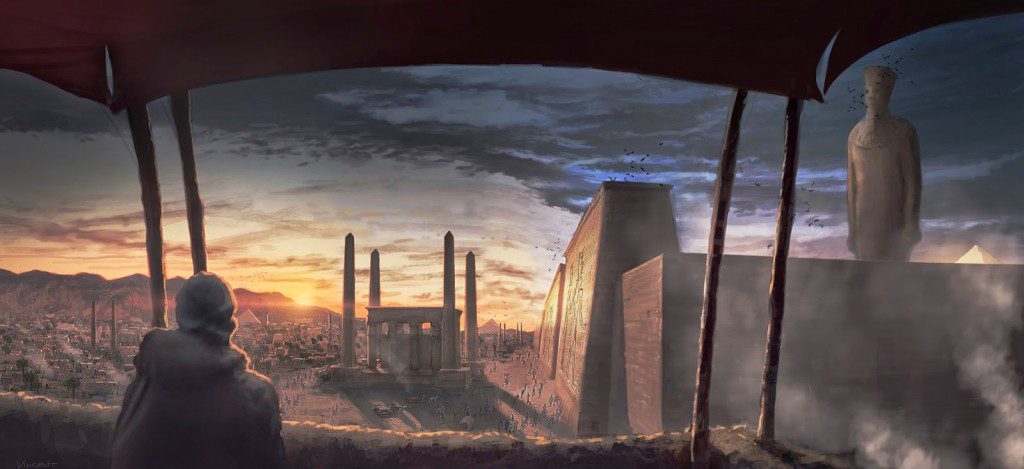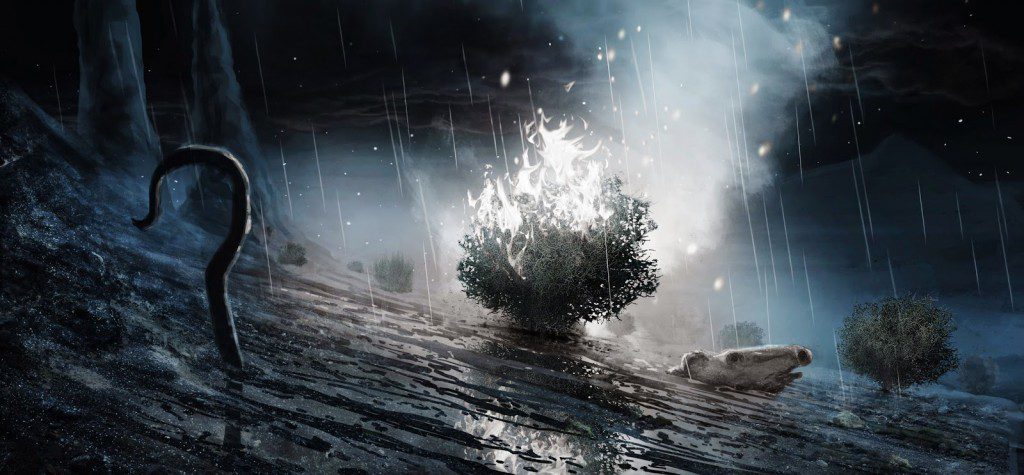 Check out the rest at Jenkins' website.
Finally, Mac Cosmetics has posted a few pictures of the make-up team at work:
They also focus on female characters such as Zipporah (Maria Valverde) …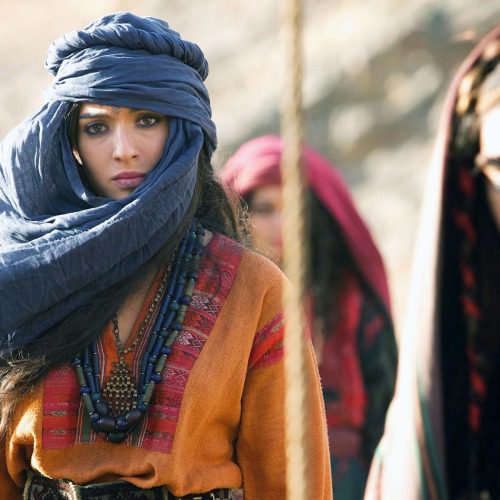 … and the High Priestess (Indira Varma):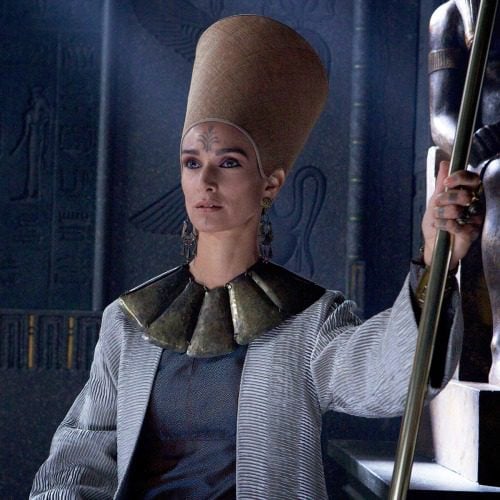 Check out the other pictures at the Mac Cosmetics Tumblr page.
February 2 update: The film will come out on Digital HD on March 3, which is two weeks before the Blu-Ray comes out. You can pre-order it at this link.
Check out earlier photos and images from Exodus: Gods and Kings here:
And check out earlier videos and my shot-by-shot trailer analyses here: