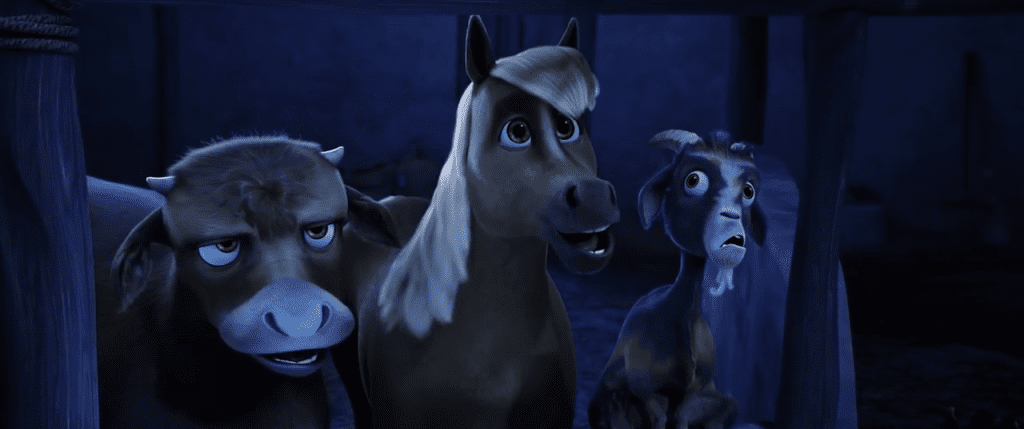 The animal videos keep coming. Last week we met the actors providing the voices of Mary, Joseph and their donkey Bo in The Star, the first big-studio animated movie based on the New Testament. Now Sony Animation has released three more featurettes to introduce us to eight more of the film's furry and feathery co-stars.
First, here's Keegan-Michael Key as Bo's best friend Dave the dove:
Next, here are Oprah and Tyler Perry (and Tracy Morgan) as the Wise Men's camels:
Finally, here are Patricia Heaton, Kelly Clarkson and Kristin Chenoweth (and Anthony Anderson) as the stable animals (three of whom we saw in an earlier clip):
The Star comes to theatres across North America on November 17.
Check out earlier The Star trailers and other videos here: