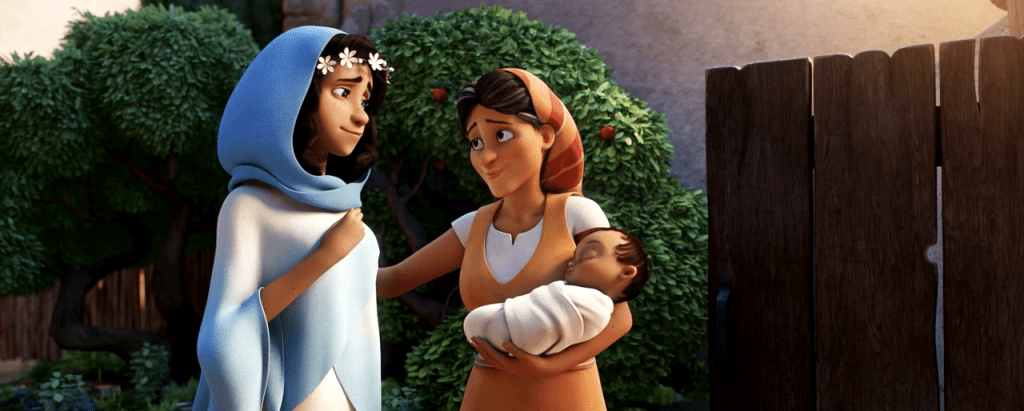 The Star is an animated comedy about animals with attitude. It is also, not incidentally, a movie about the birth of Jesus. So the marketing around this film has followed a two-pronged approach: wacky humour for the mainstream audience, and a slightly more reverent emphasis on the religious bits for the "faith-based" audience.
You can see these two prongs at work in six clips that were released this week.
One clip, which focuses on the animals' frantic efforts to warn Mary and Joseph about a threat from Herod, was posted to the studio's YouTube channels as part of its outreach to mainstream audiences. The other five were posted to a website that specializes in film clips for churches, and those clips emphasize the film's biblical elements.
Here is the "secular" clip, in which Bo the donkey, Dave the dove and Ruth the Sheep try to warn Mary and Joseph about a threat posed by Herod's men (and their dogs):
(This is actually the second "mainstream" clip released so far; another, released one week earlier, focused on Bo's attempt to escape a barn — again, to try to save Mary.)
And then there are the "faith-based" clips.
'Let It Be Done' focuses on the Annunciation (more about this in a later post):
'All Good News' features Zechariah, Elizabeth and baby John the Baptist:
'Follow My Lead' has about 20 seconds in common with the "secular" clip above:
'Ruth to the Rescue' shows Ruth mobilizing the other sheep outside Bethlehem:
And 'We Bring Gifts' focuses on the arrival of the Magi:
The Star comes to theatres across North America on November 17.
November 15 update: The 'Follow My Lead' clip is now on YouTube, too:
Check out earlier The Star trailers and other videos here: