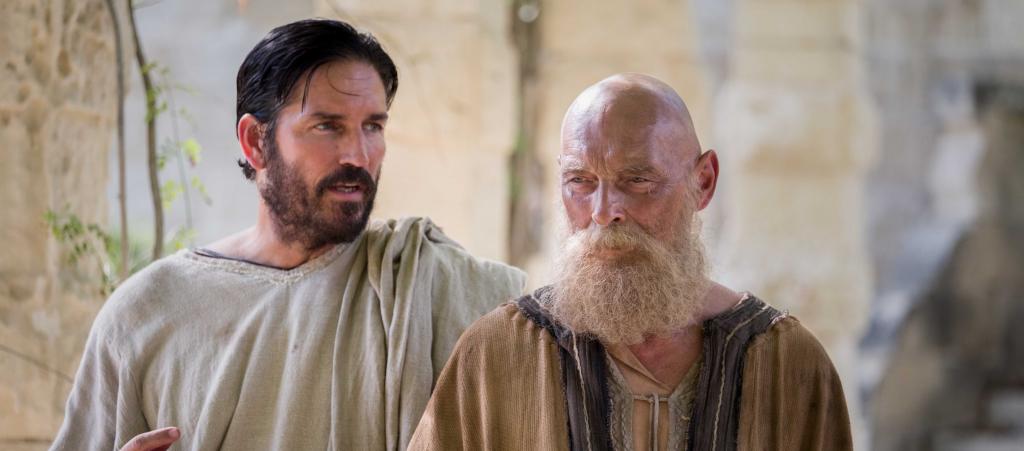 Sony Pictures announced this week that Paul, Apostle of Christ — the first-century drama starring Jim Caviezel as Luke and James Faulkner as Paul — will be opening across North America on March 23, instead of the previously announced March 28.
Sony did not offer any reason for this change, to my knowledge, but the new release date now means that the three "faith-based" films coming out in March are more evenly spaced: Paul, Apostle of Christ is now coming out one week after I Can Only Imagine (March 16) and one week before God's Not Dead: A Light in the Darkness (March 30).
Paul's new opening weekend is looking pretty crowded in other ways, though. Four other films are set to go into wide release March 23: the sci-fi action flick Pacifim Rim Uprising, the romance Midnight Sun, the animated Sherlock Gnomes and the thriller Unsane.
Affirm Films, Sony's "faith-based" division, has uploaded new versions of the trailer and featurettes that were already out there, with the new release date attached:
They also posted this video of Faulkner reading a passage from one of Paul's epistles:
Check out earlier Paul, Apostle of Christ trailers and other videos here: