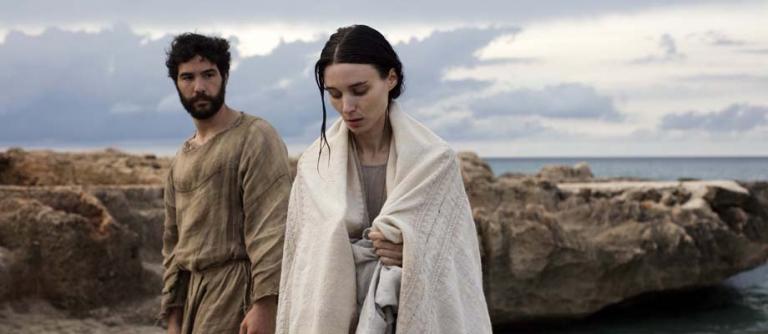 I just realized, I never got around to posting a featurette that was released last year in connection with the European release of Mary Magdalene. With the film finally coming to North America this Friday, I figured I might as well post the featurette now!
You can watch the video below, in which director Garth Davis, producers Liz Watts and Iain Canning, and co-stars Rooney Mara and Chiwetel Ejiofor talk about how the actors were chosen and how Mary's take on "the Kingdom" differs from that of the male disciples:
Mary Magdalene comes to American and Canadian theatres April 12.
Check out earlier Mary Magdalene videos here: