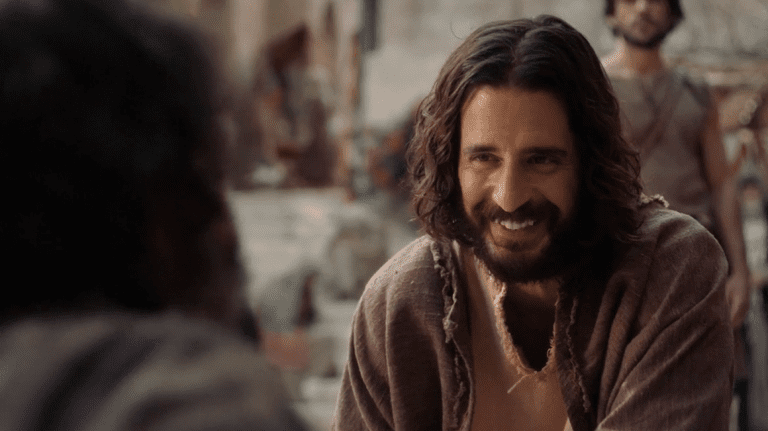 The Chosen will officially become the first multi-season series about Jesus when Season 2 premieres this Sunday — and in anticipation of that milestone, the series has a new trailer out today.
You can watch the trailer here:
Among other things, we get hints of religious and political conflict brewing between the Jesus movement, the Pharisees, and the Romans. "I'm here to start a revolution," says Jesus, while a mysterious new character seems to be talking about Jesus and his followers when he says, "They're martyrs with a persecution complex… I want to kill him."
Jesus also says, "Sometimes you gotta stir up the water," which could have a double meaning, referring both to Jesus' revolutionary ways and to the fact that this season will apparently show Jesus healing the paralytic at the Pool of Bethesda, which had waters that were stirred by an angel (according to the possibly acrophyal John 5:4).
I have some other thoughts about some of the footage here, but I'll save them for when I have had a chance to see these clips in their original dramatic context.
In the meantime, to help people get up to speed and/or refresh their memories of the first season, series creator Dallas Jenkins is hosting a livestream of Season 1 this week on Facebook and YouTube, at a pace of two episodes per night.
Here are the first two episodes, which he streamed last night:
And this is where he'll be streaming the next two episodes tonight:
You can read more about the somewhat unusual release plans for Season 2 here, and you can watch a few clips here and here (and listen to excerpts from the scripts here).
–
The Chosen can be streamed in full via VidAngel or the show's app (Android | Apple). You can also watch behind-the-scenes videos at The Chosen's official YouTube channel.
Season one recaps: zero | one | two | three | four | five | six | seven | eight