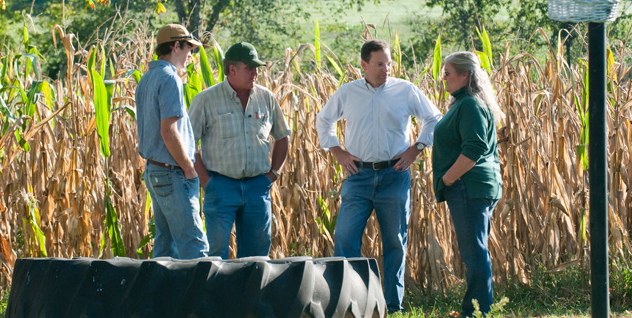 They say "all politics is local," and I believe it. I know I'm always talking about the Romneys (and Scott Walker and the Palins), but I'd like to take a second to talk to you guys living in the 65th District here in Tennessee.  (That's some of you guys in Fairview, Spring Hill, Thompson's Station, and Franklin.) It's one of the most important local races recently brought to my attention.
People in Tennessee's 65th district have the rare opportunity to elect a new state representative to represent you in Nashville. The Republican primary takes place August 2nd and early voting is already underway.
Kenny Young is by far the most qualified candidate and I urge you to put your support behind him. He's a man of character and integrity — the kind of person we need in public service. He and his wife Shelly have two children, and he's been a practicing attorney in Williamson County for the past 15 years.  He even helped plant two churches in Williamson County and has  been very involved in community service over the past twenty years in Williamson County, serving on the boards of the Red Cross and the Law Enforcement Foundation. His values and priorities are in the right place.
Go to Kenny's website to find out why he's standing by such a gigantic tire in the above photo.  Oh, and check out where he stands on the issues.  He's the right guy for the job.
Early voting runs through July 28th, so I expect to see you all waiting in line to vote early in the morning.  I'll bring the coffee.
Oh wait, I don't live in the 65th.  Do you?
Then, you're certainly lucky!  Go vote for Kenny and drop me a note.  There's a convenient early voting location opening on Monday at the Longview Recreation Center.
Vote Kenny Young for Tennessee State Representative!
Read more on the Faith and Family Channel