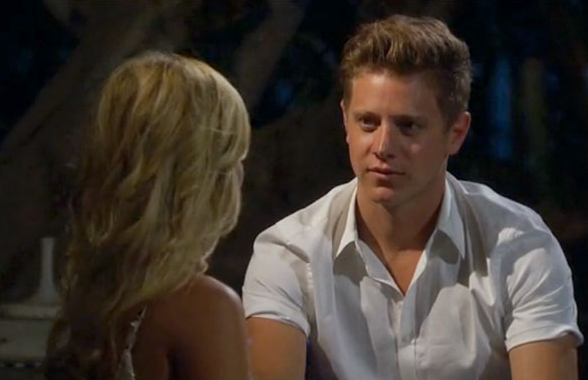 In 2006, my husband and I created Evangelicals for Mitt in an effort to unite evangelical and Mormon support of the best candidate for President in 2012. Now, in 2012, evangelicals have united behind Mitt Romney like no one thought possible.  This means, of course, it's time to turn our attention to much more important decision.
The Bachelorette!
Two weeks ago, Bachelorette Emily Maynard sent home the last remaining evangelical, Sean Lowe, meaning she had only two remaining choices:
Jef Holm, raised as a member of the Church of Jesus Christ of Latter Day Saints
Arie Luyendyk Jr., who hasn't mentioned his faith but lived with his last girlfriend and became a temporary "father figure" to her children before the horrible break-up.
With only two people left and a looming deadline, whom will Emily select in tonight's season finale?
Jef has already said he is no longer a "practicing Mormon" though he attends church regularly.  Since Emily has said that her evangelical Christian faith is important to her, will is-he-or-isn't-he-a-Mormon-Jef be eliminated due to religious differences?
According to the L.A. Times, Emily and Jef had a conversation on the show about their respective faiths:
So why didn't we see the faith conversation take place?

"There's not enough time," Emily lamented.

"Faith is a huge part of my life, and there's no way I could fall in love and potentially get engaged without having that conversation. He was very open and honest about everything."
Though this is all very ambiguous faith talk, it seems that Jef and Emily and more aligned in their values.
That's why at least one "Evangelical for Mitt" is an "Evangelical for Jef."
No word from Charles Mitchell on his preference, but we have heard from David.
You might also enjoy:
Connect with Me Further by:
Friending me on Facebook
Following me on Twitter