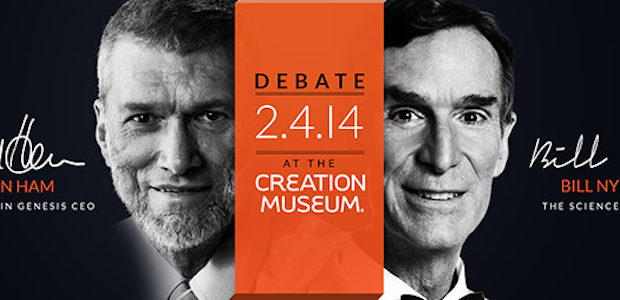 Hey everyone,
We can now announce that Geek Goes Rogue founder, Jonathan Ryan, will be covering and attending the Ken Ham/Bill Nye debate live from the Creation Museum on February 4th at 7:00 P.M.
So, what does that mean?
-SEE! Interviews on Geek Goes Rogue in the weeks leading up to the debate.
-FEEL! the heat of the action as we Tweet and possibly blog live right here on Geek Goes Rogue from the debate. Follow Jonathan Ryan @authorjryan #GGRDEBATE
-UNDERSTAND! The position of both debators. Maybe.
-HEAR! Atheist and YEC Christians in a cage match leading up to the debate. YEC Christian will be wielding the Sword of Self Righteousness and the Internet Atheist the Hammer of Smug Satisfaction.
Stay tuned to Geek Goes Rogue for all your Ken Ham/Bill Nye news…..