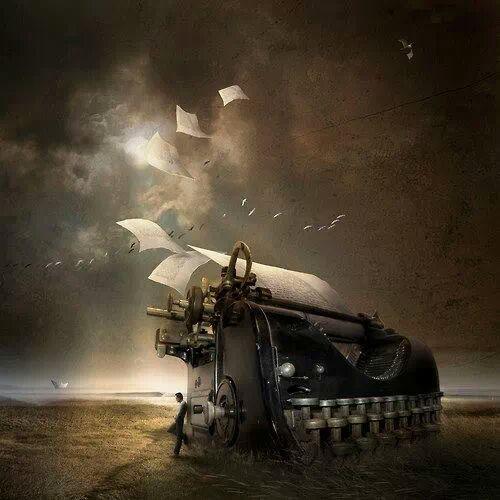 I'm not sorry to see 2014 go. It's been like riding a roller coaster ride conceived by Quentin Tarantino with enough violent twists to make anyone's neck snap.
A few of the turns include:
I got a job as a book editor and moved to Notre Dame, Indiana. I love my job. I get to produce great books and help fellow authors hone their words. Is there a better job for a writer? I don't think so. The whole thing about writers not being good editors is a crock of poo. Yes, writers shouldn't edit their own books, but it doesn't follow they won't great editors for others.
I Switched Publishers…Again– My novel, 3 Gates of the Dead, switched publishers from Premier Digital to Open Road Media. While I'm excited for this change, it's been stressful going through this process and figuring out what it all means. I've been more than thrilled with working with my new publisher and my Legendary Editor, Betsy Mitchell. Dark Bride, the sequel, gets released April 21.
I Asked for my Rights back, and received them For my Young Adult novel, Revolution of the Wolf. More on this below.
The movie deal and Interest around 3 Gates is mixed and murky: That is, I'm just not sure if it's ever going to happen.
After four years of working together, my agent and I parted ways: Sometimes, creative partnerships end in the entertainment world. It happens a lot. In fact, it's probably more the norm than people care to admit. U2 parted ways with Paul McGuinness, and who thought that would ever happen? My agent and I were headed in different directions on a creative level. I wish Italia Gandolfo and the writers at GH Literary the best. It'll be fun to watch where they go in the future.
As it stands at this writing, I don't have an agent but I'm having discussion with interested folks. Stay tuned.
All of this has made me revaluate my priorities and my writing future. I've reached a decision to not jump into the YA realm. This is not because the YA genre is bad. Many of my very good friends write YA books and do them very well. Much better than I ever could.
It's just not my voice. Instead, I want to write for a general audience (like Stephen King, Ray Bradbury, etc) and not limit myself to a particular world. I want to write what I want.
So, how did I come to this conclusion? It all started when I began Revolution of the Wolf.
When I first started writing, I wanted Revolution to be a YA book so I could take advantage of an exploding market. However, I started to realize there were a lot of wider themes that I wanted to explore in the story. The limitations of the YA genre boxed me in all sides. I felt claustrophobic and the manuscript reflected that.
A lot of the comments I received from my beta readers agreed, although sometimes for the wrong reasons. They felt the rough draft was too adult. Many felt it had too much religion. While I think they are selling their young readers short, I saw what they meant from a market stand point. Sadly, publishing is market driven and it's nearly impossible to write outside of the neat genre categories publishers have established.
Indie writers are not immune from this. As much as they believe they are rebels, they still following established formulas and trends. Rarely do they break new ground (
Wool
being one of the few exceptions). Don't believe me? Go type "paranormal romance" into Google. You'll see what I mean. Plus, If have to read about another book having a "Strong Female Character" in the vein of Katniss Everdeen, I think I'm going to cry.
Further, as my writing career started to progress, I became obsessed with chasing the Hollywood dragon. The movie interest for 3 Gates started dominating my every waking moment. I lost my love for writing as each movie possibility got delayed, fell through or drowned in the sea of false promises.
I've watched my fellow authors chase this dragon and get obsessed with the chase of getting their books on screen. It's so tempting. Everyone wants to be secure and write full time. The easiest way to do that is to have a movie made out of your story. That in turn sells books. More writers drop what they want to write and go for what they think they can sell. Thus, hastily written books get rushed into the market and form a collection of half-baked ideas spackled onto book store shelves with formulaic prose.
So, from now on, I will write what I want, when I want. Revolution of the Wolf will now become Rise of the Wolf. It will be an adult Robin Hood Story set in a post second civil war in America. I'm intent on making it "fake" real history. Or as Jen, my writer friend from Utah calls it, "histopia". I would love to have everyone read it, but it won't be shopped to a "YA" market. When it's time, I will look for the right agent for it.
In the meantime, I'll be finishing my nonfiction projects with Steve Keller and Former Chief Marvin Yellowbird. Also, I'll be starting the third book of the 3 Gates series next Monday. When I'm finished with that one, I'll be start rewriting The Rise of the Wolf series, probably sometime this summer.
This is my Declaration of Independence as a writer. I want to write again for the love of telling great stories. Trying to figure out what is marketable anymore just exhausts and frustrates me. That's not to say I won't market my books. That has to be done. I'm just no longer going to write to "the market". Really, once you start writing in response to the hottest trend in publishing, you're probably too late anyway.
This isn't some highbrow arty statement of intent. It's a statement of a writer who needs to recover his sanity. It may mean I'll never become the next big thing. I'm good with that and have given up that dream. I'm just gonna write and let all of you decide if you like it. If Hollywood finally comes through, that's nice too.
Thanks for reading. Thanks for supporting my writing and encouraging me. I really appreciate it. I hope to repay you with great stories and things you want to read.
More to come, Dear Reader…..