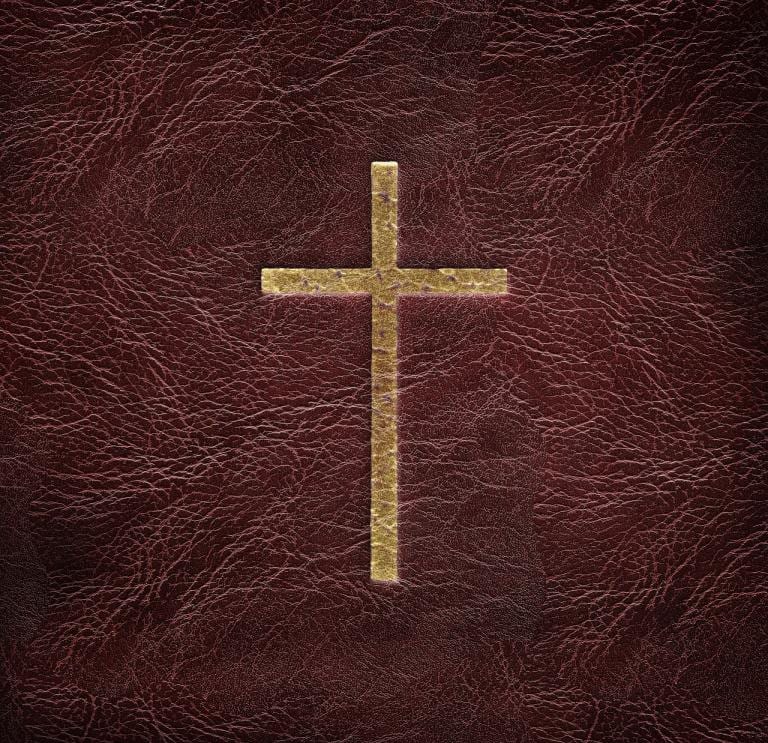 The Religious News Association has released its list of the top religion stories of 2019. But this year I'm going to offer my own list–not of stories that are of interest to journalists, but of religious developments, focusing on Christianity, that strike me as significant.
As I think about these, the thought has occurred to me that maybe secularism is bottoming out. To be sure, things are still falling to the bottom and secularism is still increasing. But some of these developments, even those that are not positive for the faith, seem to contain the seeds of potential renewal.
I present these–not in any particular order–for your reflection. I am surely missing other important developments. Please bring those up in your comments.
The Explosive Growth of E-Bibles Throughout the World
We have blogged about YouVersion, the free Bible App for mobile phones that has gone viral throughout the world, as well as other online and electronic Bibles. (See this and this.) Our new information technology can bring the Word of God everywhere, without the need to manufacture, ship, or smuggle paper copies. And, strange to realize, even poor people in less-developed countries tend to have cell phones.
This year, the already huge readership of YouVersion has increased 30%! Nearly 50 million new installs brought the total to some 400 million. In 2019, 35.6 billion chapters of the Bible were read on the app, and, for those who can't or do not want to read, 5.6 billion were listened to. YouVersion also promotes Bible reading plans, with 1.1 billion people from around the world taking part.
According to YouVersion's measurements for "engagement," calculating the amount of Bible reading, Poland had the biggest jump, with 75%, but India had a 51% increase in 2019, Vietnam had an increase of 37%, and Cambodia had an increase of 36%.
The new digitalized Bibles are also addressing the translation problem. YouVersion currently offers 2,023 versions of the Bible in 1,351 languages. The organization behind YouVersion–which started as a project by a single congregation, Life Church in Edmond, Oklahoma–is also, with the help of its users, funding translation projects. Working with illumiNations, an association of 10 Bible translation agencies (including Lutheran Bible Translators), YouVersion hopes to develop translations in the rest of the 3,565 world's languages that do not have a vernacular Bible. But the goal is in sight. By 2033, illuminNations plans for 95% of the world's population to have a complete translation of the Bible; 99.9% will have a complete New Testament; and 100% will have portions of the Bible.
The explosive growth of YouVersion in 2019 is a reminder that while Christianity is declining in the United States and (especially) in Europe, it is growing at an almost unprecedented rate in the rest of the world.
The Burning of Notre Dame
An emblem of the Christian decline in Europe was the burning of Notre Dame Cathedral in Paris on April 15. The church had stood for some 900 years, but it caught fire due, ironically, to an electronic malfunction in the equipment being used for the building's restoration. (Note the symbolism: efforts to restore the church through modern methods may instead have the effect of destroying it.)
Despite the flames that engulfed the building, Notre Dame was not completely destroyed after all. (Note the symbolism: the church has more staying power than the world expects, and even the "gates of Hell" cannot prevail against it [Matt 16:18].)
Most notable to me was the outpouring of grief at the destruction of the cathedral throughout France, even among secularists, even among atheists. Donations to rebuild the church poured in from all around the world. Some billion euros have already been raised. Some proposed modernizing the building to fit today's sensibilities, but those proposals were shot down by everyone. President Macron says that they will rebuild Notre Dame just as it was. (Note the symbolism: People will miss the church when it is gone. And the church can be rebuilt.)
Jesus Gets Through to Kanye West
The iconoclastic but celebrated rapper Kanye West–hailed as "among the most critically acclaimed musicians of the 21st century–has undergone a Christian conversion.
He said in October, "When I was trying to serve multiple gods it drove me crazy," referring to the "god of ego, god of money, god of pride, the god of fame", and "I didn't even know what it meant to be saved," but now "I love Jesus Christ. I love Christianity." West, one of the best selling musical artists of all time with over 100 million records sold, released an album entitled Jesus Is King. West credits reading the Bible for his conversion and is telling those who work for him to refrain from extra-marital sex, an addiction, in his telling, that Jesus has delivered him from. He is modeling his concerts after African-American worship services, calling them "Sunday Service," complete with gospel music and preaching.
Yes, some people are claiming that he is still too egotistical and otherwise sinful to be a true Christian and that he will soon move to a new interest. I suspect that his theology is off, and I would never use him as a religious authority. But since Christianity is specifically for sinners, I don't judge new converts by how good they are, but by their confession of faith. For all his faults, Kanye West is confessing that "Jesus is Lord," and that can only be by the Holy Spirit (1 Cor 12:23).
But I am by no means saying that West's conversion is any more important or significant or noteworthy than that of a drug-addict in a homeless shelter, a nominal Christian who finally "gets" the Gospel in a church service, a child who gets baptized, or anyone else. The reason I am intrigued by what happened to this particular celebrity is that if the Holy Spirit can get through to Kanye West, He can get through to anybody. No one is safe.
Not Just Catholics but Protestants Are Caught Up in Sex Abuse Scandals
Revelations about Roman Catholic priests sexually abusing young boys have shaken Catholicism. But in February 2019 a similar scandal hit Southern Baptists, with pastors accused of both homosexual and heterosexual abuse and denominational leaders accused of covering up the crimes. Other conservative Protestants have also offended in these ways. Catholics, Baptists, and other conservative Christians teach against sexual immorality, so when they themselves are guilty of it, they incur further charges of hypocrisy and bring their faith into derision.
That these sins in the church are being exposed, though, is a good thing. The church must be purged of its evil and corruption if it is to be brought back to vitality.
Image by Dina Mazanik from Pixabay