WILLS POINT, TX – Gospel for Asia (GFA, www.gfa.org), founded by KP Yohannan, issues the first part of an extensive Special Report on extreme poverty worldwide, how poverty alleviation and elimination is possible, but it is not inevitable.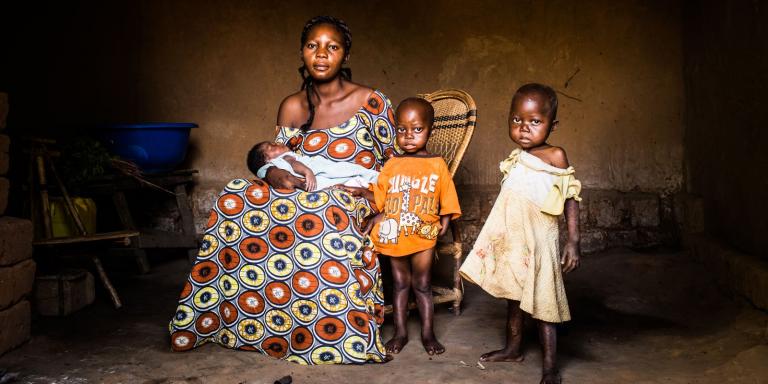 If the modern world is truly a "global village," that means everyone on earth is our neighbor—and Jesus was very clear about how we are to treat our neighbors. We have a responsibility to help them out of difficult circumstances.
While issues such as health care, education, the environment, equality for women and protection for endangered children are all major global concerns with their own particular challenges, they are also, in part, fueled by a common force: poverty.
In the United States, $1.90 is mere pocket change—the cost of a serving of wake-up java from your favorite coffee shop. But in other parts of the world, $1.90 represents a bitter cup as the official marker of extreme poverty—the daily income line below which too many struggle to eke out an existence.
Globally, around 736 million people are in this group, many of them children. Lacking adequate housing, hygiene, health care and education because they simply don't have enough money, they pay a high price: disease, discrimination and, often, early death.
Indeed, poverty might well be viewed as the tip of a Titanic-like iceberg. According to The Borgen Project, poverty's hidden impacts include:
"Almost 3 billion people with no access to toilets, and almost 1 billion lacking clean drinking water.

"The poorest 20 percent of the world's children twice as likely as the richest 20 percent to be stunted by poor nutrition and to die before their fifth birthday.

"2.7 million newborns worldwide die within their first month of life.

"161 million children do not attend primary school."
With such far-ranging impact, it is not surprising, then, that world leaders have declared poverty to be public enemy No. 1. Indeed, they have gone so far as to set a goal of eliminating extreme poverty by 2030. "No Poverty"—which would mean just 3 percent of the world's population still left surviving on less than $1.90 a day—heads the list of the United Nations' 17 Sustainable Development Goals, adopted in 2015.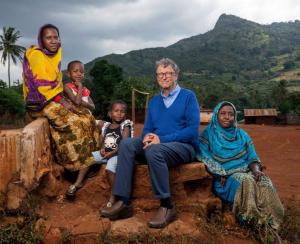 Lofty as that may seem, it's not just wishful thinking. Software-billionaire-turned-philanthropist Bill Gates is among those who think the 2030 deadline is doable.
"We are confident that this is not only possible, but that we will see major breakthroughs along the way, which will provide unprecedented opportunities to people in poor countries," Gates said. "Indeed, we think their lives will improve faster in the next 15 years than at any other time in history—and that their lives will improve more than anyone else's."
Gates' optimism is based on some solid evidence. The good news is that the number of people below the poverty line has dropped significantly over the last three decades.
"Since 1990, nearly 1.1 billion people have lifted themselves out of extreme poverty," says the World Bank. It notes that "in areas ranging from child survival to primary school enrollment, the improvements to people's lives have advanced with a momentum that few could have imagined when the World Bank was founded more than 70 years ago."
The trend is certainly going in the right direction. But that still leaves 1 in 10 of the world's population—about the equivalent of every person living in Indianapolis—below that coffee-cup-poverty-zone indicator.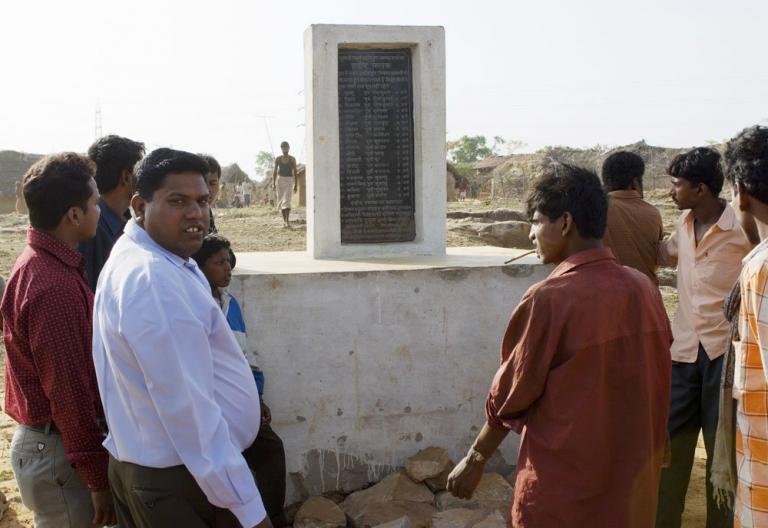 Extreme Poverty: Millions Are Still at Risk
According to the U.S. Agency for International Development, "Progress is heartening, but it is not enough." Gates himself has cautioned that "while progress is possible, it is not inevitable. Success will require political will, global cooperation, and human ingenuity."
Like the last stages of a marathon, finishing the task will prove the most difficult part of all. The remaining poorest of the poor will be more difficult to help up and out of their circumstances because they are in parts of the world where extreme poverty is entrenched in an even more complex tangle of roots. Prejudice and inequality have long kept different groups economically disadvantaged, while natural disasters and wars only add to their problems.
Progress in the fight against global poverty can be tracked at the World Poverty Clock, whose graphics show the rate at which people are rising above the $1.90-a-day desperation line in different countries. Meanwhile, trackers at the Brookings Institution think tank warn that poverty is actually likely to rise in almost 30 countries over the next few years.
…While progress is possible, it is not inevitable. Success will require political will, global cooperation, and human ingenuity.
While the eradication of extreme poverty in parts of the developing world by 2030 is "ambitious, yet achievable," according to World Bank, it is much less likely to be achieved in what a cautionary World Bank policy paper calls "fragile and conflict-affected countries (FCS)"—those wracked by war and natural disasters. Here, analysts anticipate a "32% poverty rate for fragile states by 2030 given current conditions and trends."
They warn: "As the difference between the projected poverty rate for the FCS group as a whole and the 3 percent target suggests, most of the countries in the fragile country grouping, or at least enclaves of the poor within them, are at great risk of being 'left behind' with respect to the eradication target."
These "chronically poor" are mainly found in South Asia—where GFA is widely active—and sub-Saharan Africa.
"Intensified efforts are required to boost the incomes, alleviate the suffering and build the resilience of those individuals still living in extreme poverty," notes the World Bank soberly.
There may not be a more fitting time to assess what progress has been made in the war on poverty, and what still needs to be done, than now. The year 2018 marked the 70th anniversary of the signing of the Universal Declaration of Human Rights in Paris.
Excerpts from the
"the right to work, to free choice of employment, to just and favorable conditions of work…
"the right to just and favorable remuneration ensuring for himself and his family an existence worthy of human dignity…
"the right to a standard of living adequate for the health and well-being of himself and of his family, including food, clothing, housing and medical care and necessary social services, and the right to security in the event of unemployment, sickness, disability, widowhood, old age or other lack of livelihood in circumstances beyond his control."
Achieving those goals, in part through eliminating poverty, will come at a price. Leading economist Jeffrey Sachs has calculated that ending extreme poverty worldwide would cost about $175 billion a year. Although that is certainly a hefty figure, it represents less than 1 percent of the combined income of the richest countries in the world—and it is less than a third of the nearly $700 billion spent during the 2017 Christmas holiday season in the United States alone.
---
Extreme Poverty: Public Enemy #1 — Eliminating Extreme Poverty Worldwide is Possible, But Not Inevitable: Part 2 | Part 3