WILLS POINT, TX – Gospel for Asia (GFA World and affiliates like Gospel for Asia Canada) founded by Dr. K.P. Yohannan – Discussing Safal, the loneliness and pain of growing up without guidance and love, and the Gospel for Asia Pastor who shared the love of Jesus who can heal his pain and bring him peace.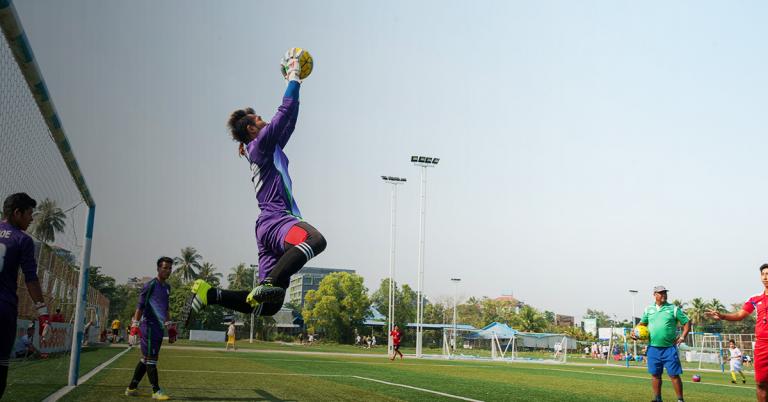 Sweat rolled down Safal's skin. He ran after the ball again, aiming for a goal. From the outside, Safal looked like an outstanding and accomplished young soccer player, but inside he felt alone and without peace.
The Gospel for Asia pastor Jaitra understood where this young athlete was coming from. He once felt emptiness ravage his seeking heart. He once was searching, too. He once wasn't satisfied with his life. But now he had something to share—something Safal would soon see and change the very course of his life forever.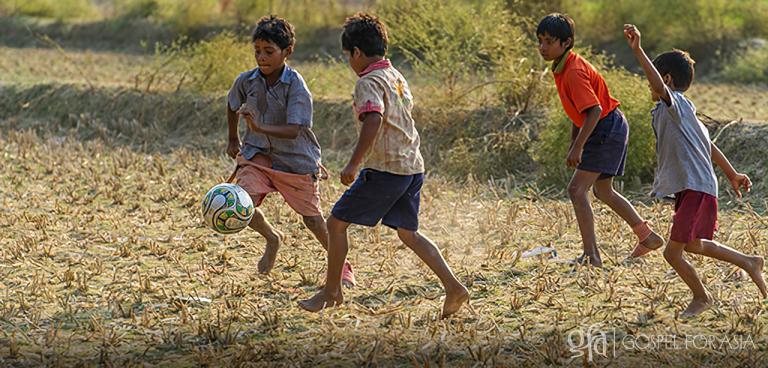 Growing Up Without a Mom
Safal and his brothers grew up without their mother's love and care. She left the family when her sons were just little boys and never returned. Her absence drove their father to the bottle in his attempts to cope with his life. His aim to drown out his sorrows resulted in him becoming a drunkard. As a consequence of his parents' neglect, Safal grew up without guidance and love, and a cavernous void formed in his heart.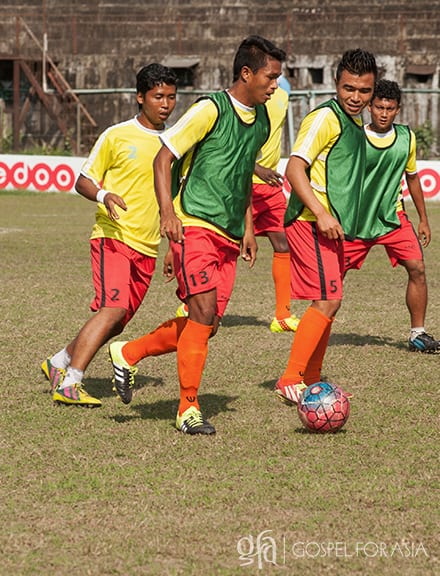 Using Soccer to Escape Pain
To fill the void in his life, Safal dedicated his energy and time to soccer. As a young boy, he was a natural and played the sport with distinction and great skill. He started off humble, but as he continued to excel, he became arrogant in his soccer pursuits. His love of the sport took priority in his life.
Many young boys respected and looked up to him, but the admiration they showed him did not heal Safal's aching heart. Despite his popularity, he felt alone. He didn't believe in God or the traditional rituals his family practiced. He had never been taught how to love, and though he succeeded in soccer, he was always discouraged and sad.
Faithful Friend Prays for Young Athlete
Among Safal's best friends was a Christian young man who went to Pastor Jaitra's church. His name was Balaraj, and he stood faithfully by Safal's side. He shared the love of Christ with him often and prayed without fail for Safal, even when he rejected the message of hope he shared. Balaraj's loving heart reflected Jesus, and he continued to pray constantly that Safal would truly understand God's love.
One day, Balaraj noticed Safal looking especially depressed, so he asked his friend, "What happened to you?"
Safal didn't reply right away, but later he said, "I am really sad and alone. I have no mother, and my father is a drunkard, so I have no peace in my heart."
After hearing from Safal, Balaraj called his pastor to pray for him. Pastor Jaitra shared the hope and peace of Jesus with Safal and encouraged him from the Word of God. Pastor Jaitra knew as a young man what it felt like to have no peace, and he was able to share, deep from his heart, that there is hope for the seeking heart.
"Safal, don't worry," Pastor Jaitra reassured him. "Jesus loves you and cares for you. We are with you, and we, too, love you."
Before leaving, Safal took some literature from Pastor Jaitra and said he would come to church if he had time.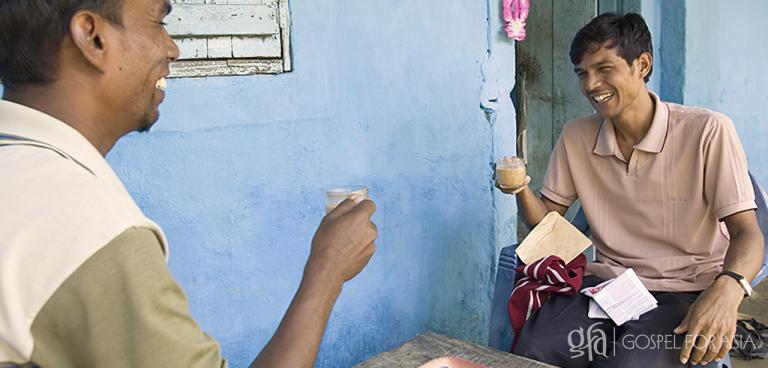 Entering Church for the First Time
Much to the joy and amazement of Pastor Jaitra, Safal arrived with Balaraj for the very next church service.
Safal stepped inside the building—it was the first time he had ever entered a church. Having never experienced a Christian service, he felt a little uneasy as he watched the believers worship Jesus. When the singing was over, Pastor Jaitra introduced Safal to the congregation to welcome him.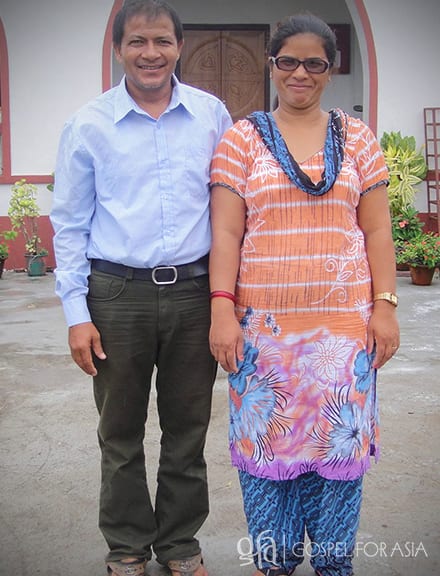 Then the young athlete listened to the message Pastor Jaitra shared from God's Word. He found himself deeply moved as the Lord began to work within him. At the end of the service, Safal told Pastor Jaitra, "Today's message really touched my heart. I want to experience [Jesus'] abundant love in my daily life."
With great joy, Pastor Jaitra prayed for Safal and encouraged him with Scipture. This was the beginning of their friendship. Through the mentoring of Pastor Jaitra, Safal has grown strong in the Lord, and his heart's desire is to serve and love the Lord with his life.
Safal no longer focuses solely on sports, nor does he struggle with depression and feeling unloved. Instead, he wants to show Christ's love to others by being an example to many who feel the emptiness in their hearts, as he once did. He knows God can fill hungry hearts with His everlasting love.
Messengers of Christ's Hope
There are many people, like Safal, in the world today who feel lost and alone. Praise the Lord, Jesus has come to bring us hope and life in Him! Through faithful servants like Pastor Jaitra, Jesus is making Himself known to these precious people. You can be part of touching lives with the love of Christ by praying for and sponsoring a national missionary today.
---
Learn more about the national missionaries who carry a burning desire for people to know the love of God. Through their prayers, dedication and sacrificial love, thousands of men and women have found new life in Christ.
*Names of people and places may have been changed for privacy and security reasons. Images are Gospel for Asia stock photos used for representation purposes and are not the actual person/location, unless otherwise noted.
---