I collapsed into the nearest chair when all three at-home pregnancy tests showed positive.
I had to force myself to breathe, while my husband jumped for joy. I wasn't scared, just shocked. Life, as I knew it, was about to be radically altered. Serving in the church nursery, after school programs, summer camps, and as a personal nanny for two different families with newborns had given me the practical skills to care for a baby.
Ben was born September 22. When he was placed in my arms the first time, I experienced love and joy at a deeply sacred level. But during our hospital stay, a suffocating sadness started creeping in. On the car ride home, I sat in the backseat and wept uncontrollably. This was not the "baby blues" people speak of. Instead, paranoia piled on top of sadness and the two dealt me crushing blows.
I really thought this stage would pass quickly, but it didn't.
Join me on Middle Places for the rest of this story. Just click here.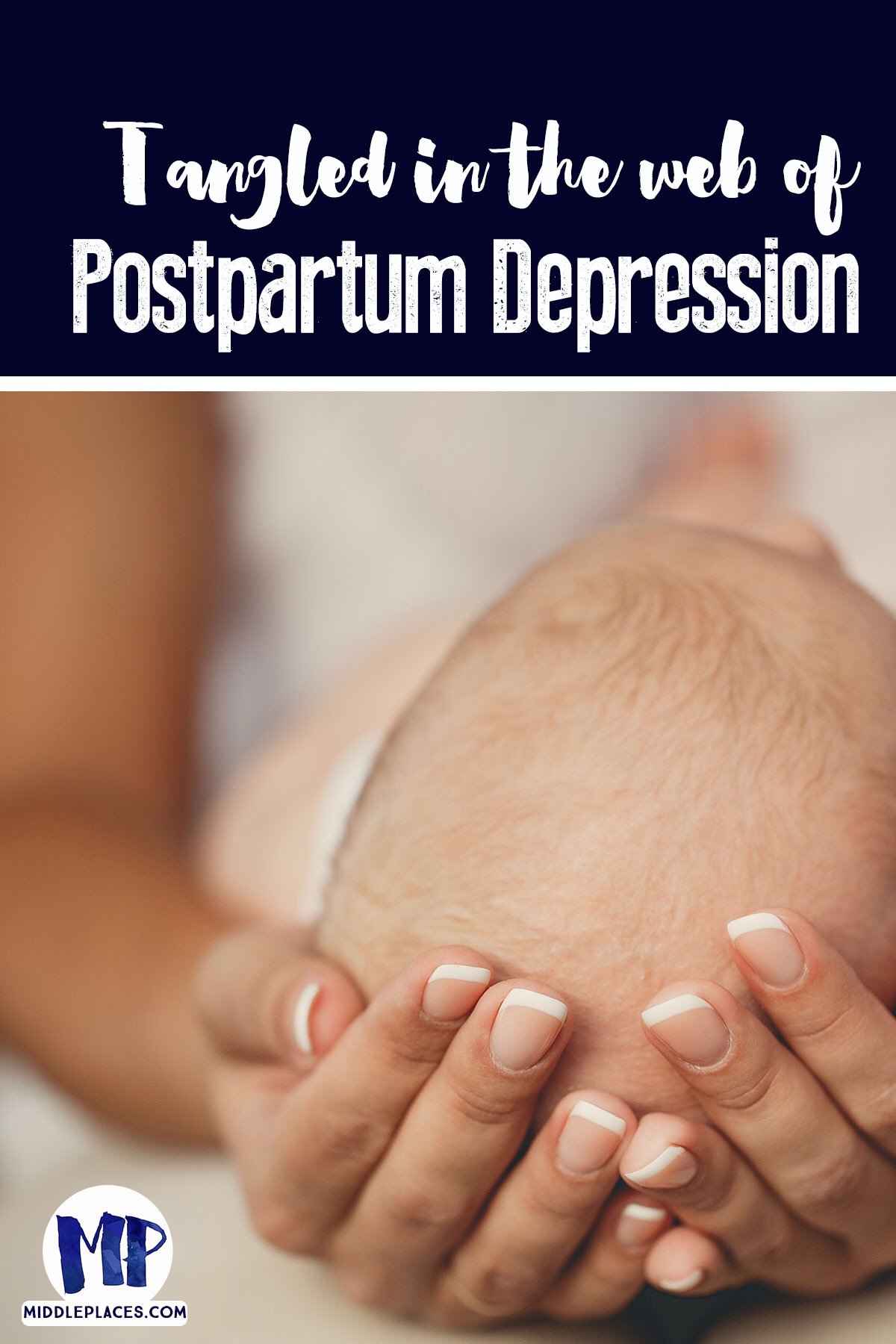 Related posts:
[clickToTweet tweet="You don't have to fight this battle alone. Speak up, reach out and hold on. #ppd #graceismessy " quote="You don't have to fight this battle alone. Speak up, reach out and hold on" theme="style3″]