I look forward to Sarah's monthly posts more than I can possibly explain. Each time she sends me her story of the month, I respond with something like, "This is one of my favorite guest blogs EVER!" And every single time, I mean it. Sarah strings together words in a way that is raw and somehow so beautiful. Everything she writes gives me space to say "me too" and I bet you feel the same way.

If you haven't visited her blog or followed her on social media, be sure and do that. All her info is at the end of this post.

Grace is messy,

Steve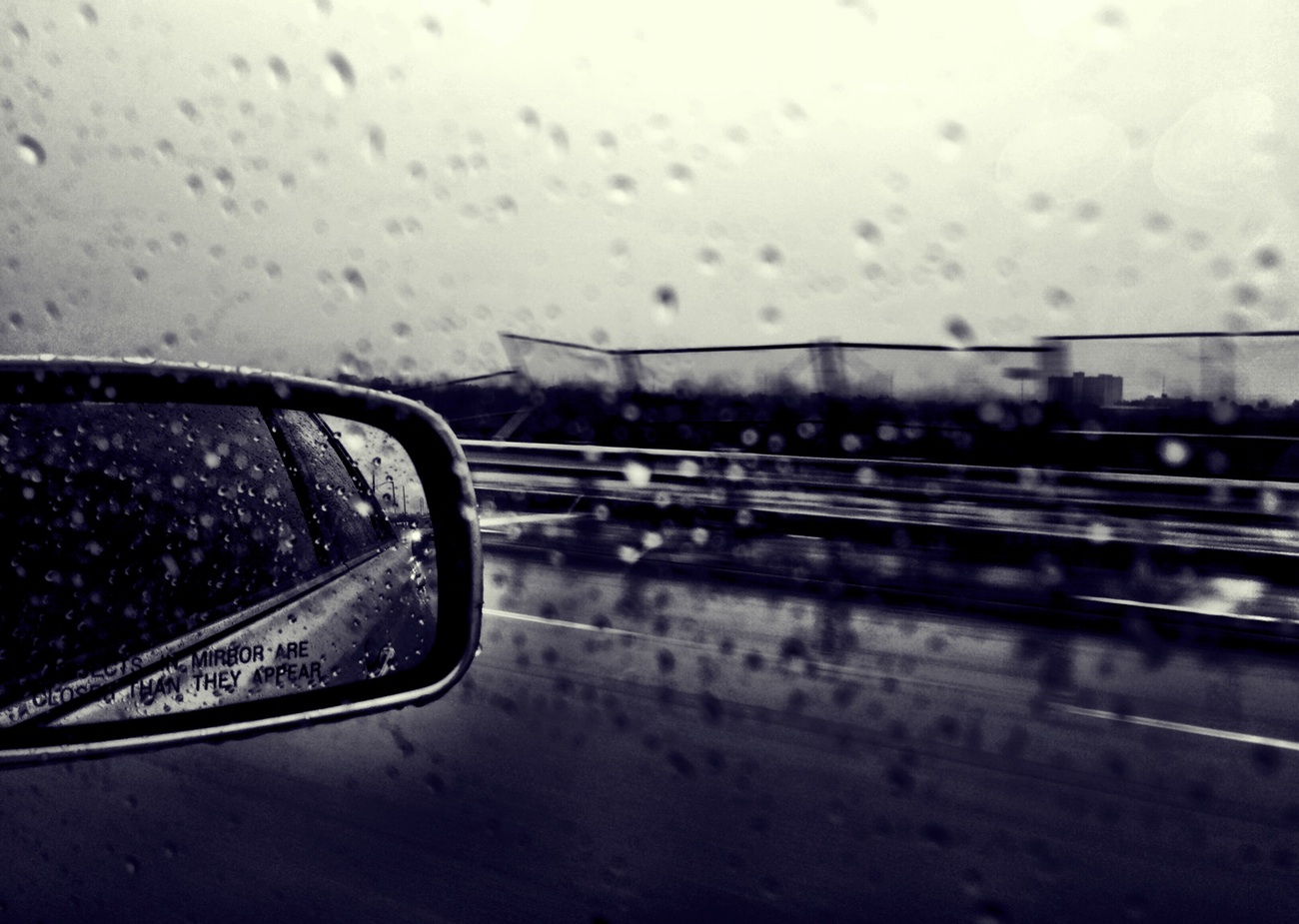 I sat at a stoplight, trembling with anxiety's rattle and hum. Charcoal clouds seemed to mirror my soul. The fog of depression had rolled in. The weight was too much. I was weary of the struggle, exhausted from wrestling to be whole.
Empty paper cups rolled on the floorboards, drizzling coffee onto the mats. Clothes were strewn over boxes of books and trinkets. I was always moving in those days, rushing between commitments, moving apartments often. My car was my refuge, a dirty sanctuary in all my here-to-there's. Here, there was no smiling, no show to put on. Nobody to hear or judge. I could relax and say out loud all of my unkempt prayers.
When I shared glimpses of my darkness, well-meaning Christians said things they didn't understand. Choose joy turned into snap out of it in my head, and I couldn't force that. Believe me, I'd tried.
There, at that stoplight, I felt the gray and weight and cloud pressing. I don't remember my specific pleas, or if I said anything at all. What I do remember are the sweetest words, clearer than anything I've heard whispered in my heart.
"The darkness may always be there, but I will always be there in the darkness."
Tears welled up, a rare and welcome occurrence. But they were not sorrow. They were hope, bittersweet hope.
What sounded like a death sentence was, for the first time, a promise of life. As long as I was listening to stigma, I couldn't learn to live with my reality. They'd told me to struggle and strive and beat myself up because I couldn't make the shadows go away.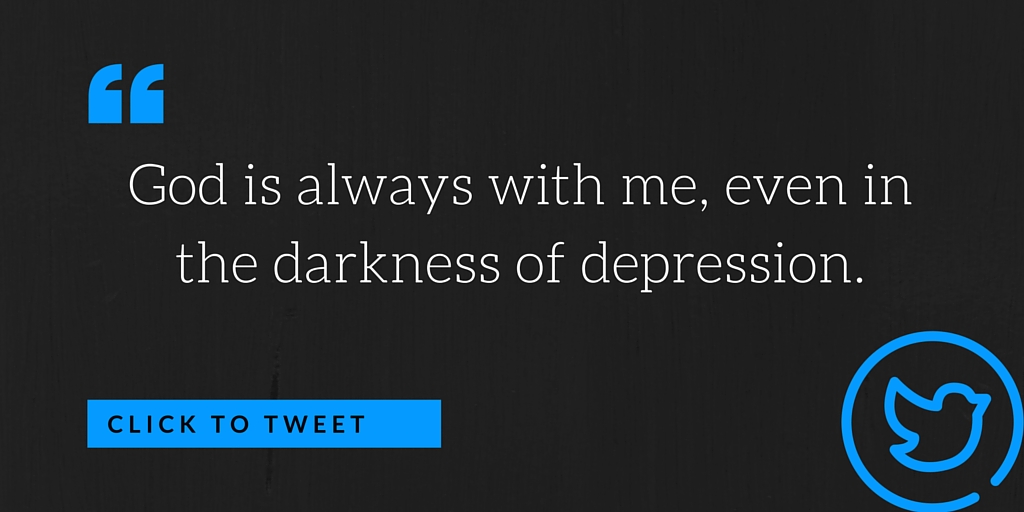 But that whisper in my heart, "The darkness may always be there," told me to stop fighting to fix myself. Stop burying the pain, stop hiding. The darkness exists. It's okay that it's there and it's okay that it's hard. It's okay to face bravely into it, to let go of denial and learn to live with it.
The second half of that whisper was sweeter still. "I will always be there in the darkness." Those words were full acceptance. They promised companionship and validated all I was feeling. They told me answers didn't matter as much as love. They pledged that I'm not so profoundly screwed up that the God of the universe would ever back away.
I learned God isn't afraid of my depression. He isn't uncomfortable when I share dark thoughts. He welcomes honesty, runs toward my pain and questions.
That day in the car, my tearful voice shook in hopeful response. "Okay. If you promise to never leave, I can walk through anything with you." 
Sometimes God doesn't heal, and it's not anyone's fault. Sometimes sickness is just the ugly reality of living in a broken world. My hope doesn't rest on the actions of God, on the miraculous or mystery I can't comprehend. I don't have to be healed to trust him. My hope rests on his character, who He's proven Himself to be time and again.
Sometimes, it takes more faith to believe that he's good and kind and present when he walks through darkness with us instead of plucking us from it.
I've learned to cling to the Lord come hell and high water, and they both surely will rush in, in time. I know to press my face into his clothes and breathe in deep. When I'm terrified or my chest is filled with the burn of depression, I lean into Him and listen. "It's okay. I'm still here, even in the darkness."
And, much as I would love Him to wave His magic wand and put my soul back together without cracks and scars, I am grateful. I know a comforter because I have been comforted. I know a healer for being healed. I know a God who sees. He's proven it by showing up in my car when I needed Him most.
If the darkness will always be here, so will God. He'll sit in its midst, holding my desperate and flailing heart. I won't be alone. That's all I need.
Sarah Simmons is a writer, learner and creative mess. She's been an accidental youth pastor, helped run a mentoring program for church leaders, and currently works with young women fighting life-controlling issues in Nashville, TN. She's in love with redemption, pancakes and fish tacos. You can find her at beautifulbetween.com and on Twitter and Instagram.
Related stories: