When you think of the desert, you probably don't imagine a lush garden capable of feeding a family. But with science, all things are possible.
In February, Rae and I sold our lakeside home and bought a shell of a cabin on a five-acre ranch in the high desert of Southern California. Specifically, we moved to Landers, Calif., which is near Joshua Tree and is known for being a UFO hotspot. Since then, we've been living in a trailer in the backyard, and building a bathroom and a bedroom.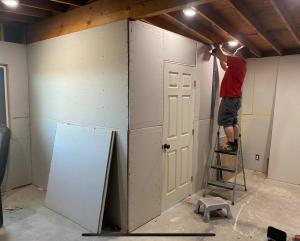 Now, the house is completely functional! We have a long way to go in terms of renovating it, but it's officially a one bedroom, one bathroom house instead of four walls and concrete! We have a bedroom with separate electricity, a toilet, and – most importantly to Rae – a 69" claw foot tub.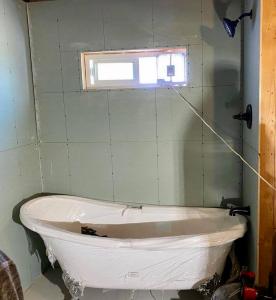 Now that the house can be our home, it's time to build up our homestead. With Rae's education (she graduated magna cum laude from Oregon State's agricultural science department), and my experience (I lived on my grandparents' farm for a few years as a kid), we plan to use science to grow our own food!
So, here's an update on our garden:
This is a starter garden, and we haven't used anything but small fencing to ward off the bunny rabbits, jackrabbits, and other rodents who feed on our plants, yet it's making solid progress!
Here's a photo of our raised bed, which has squash, corn, and asparagus growing strong despite the attacks from pests.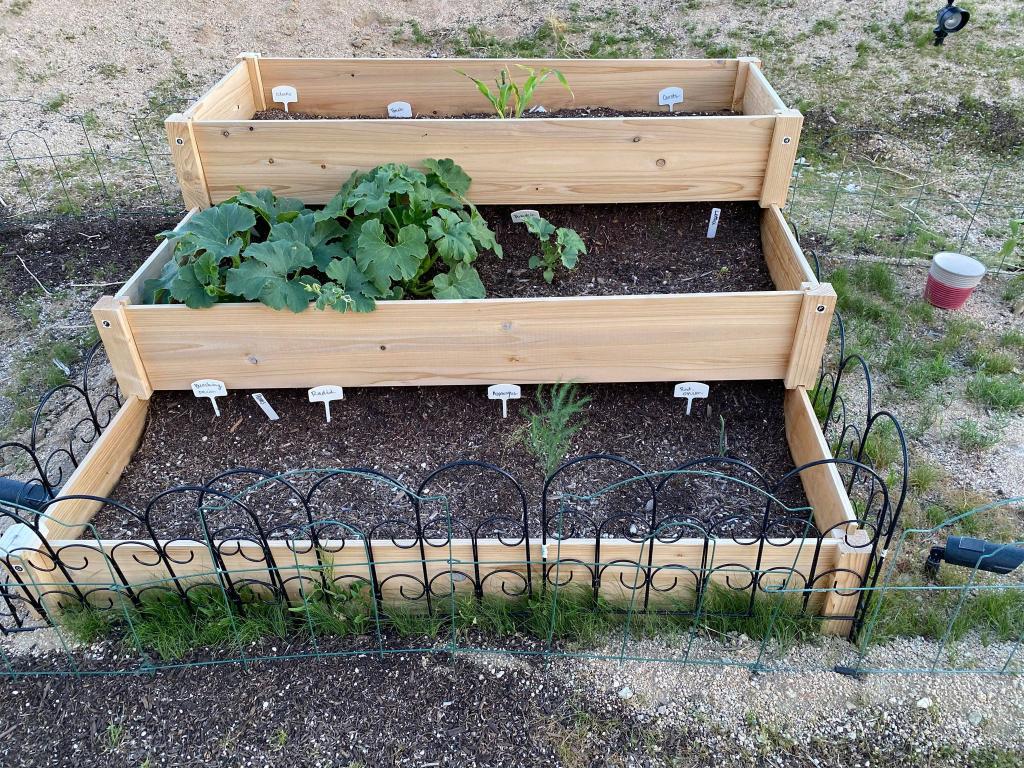 We also have a few trees: a dwarf lime tree, a pomegranate tree, and a desert pine.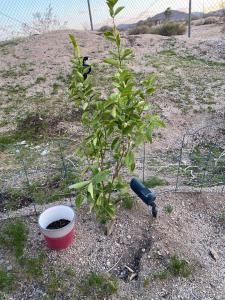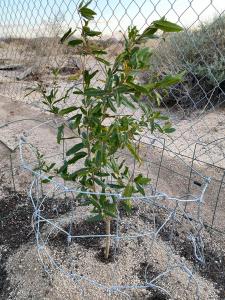 In addition to the food we are growing, we are also adding another crucial component of the homestead: farm animals! We are getting chickens tomorrow, and we are in the process of adopting some goats and horses! We will post more updates and pics once they arrive and, since she's the expert, Rae will put out a more science-focused post explaining how we are working with the local environment instead of fighting against it. We both look forward to hearing your thoughts.
Feel free to support our work on the homestead by becoming a farmhand on Patreon.
Thank you!