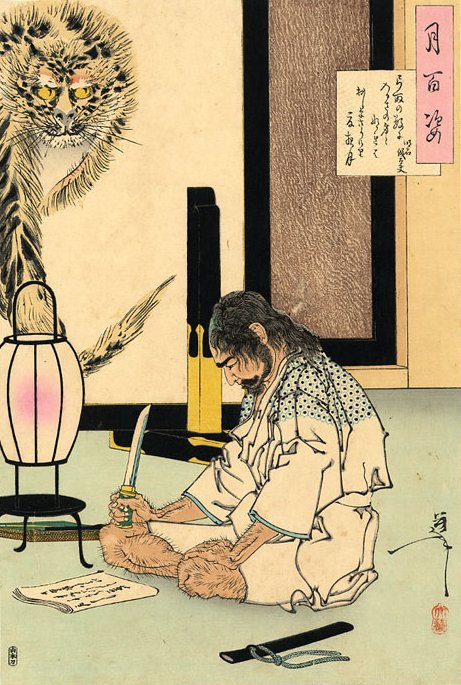 In this series, I've tried to help people consider how to introduce the concepts of honor and shame to others. Certainly, anything close to a full understanding of honor/shame will require more than a conversation or two. However, we have to start somewhere.
In this post, I want to offer a few Scripture passages that helpfully introduce honor/shame from a biblical and theological perspective.
If you have ready in your mind a handful of "go to" texts, it will be much easier for you to demonstrate that honor/shame are biblical concepts that must be taken seriously.
You could obviously pick other passages but I have found the following verses most helpful because of their clarity and subject matter.
In the first post, I listed a few misconceptions people have about honor/shame that we should be aware of.
In the second post, I suggested a few simple strategies for talking about honor/shame that avoided a lot of technical jargon. People need to see that honor/shame are human concepts, not narrow abstract, psychological, "Eastern" ideas unrelated to daily life.
Five Honor-Shame Passages
JOHN 17:22
The Gospel of John is full of relevant passages. Anyone who has read Saving God's Face or my articles will already know my favorite go-to verse.
In John 17:22, Jesus prays,
"The glory that you have given me I have given to them, that they may be one even as we are one,…"
What is the significance?
Evangelical often talk about the doctrine of "imputation" whereby Christ's righteousness is imputed (i.e. reckoned, credited) to believers and our sin is imputed to Christ. Interestingly, D. A. Carson admits that imputation is nowhere "explicitly" taught but is instead a theological inference.
In Jesus' prayer to the Father, we see an explicit instance of "glory" imputation. Christ's glory is given or reckoned to his followers. Why have Christians overlooked or under emphasized such an overt statement? Simply put, people are used to thinking in "law" language, not "glory" language.
Note that Jesus goes one to express his ultimate hope for us; namely, to see his glory (John 17:24).
John is full of other relevant passages (cf. 5:23, 44; 7:18; 8:50; 12:26, among others).
ROMANS 1:23, 2:23, 3:23
I've written an entire post (and a follow-up) on these verses so I won't repeat it here. I will however list the verses so you can read them now. They beautifully explain sin in terms of honor/shame.
Rom 1:21-23,
"For although they knew God, they did not honor him as God or give thanks to him, but they became futile in their thinking, and their foolish hearts were darkened. Claiming to be wise, they became fools, and exchanged the glory of the immortal God for images resembling mortal man and birds and animals and creeping things."
Rom 2:23-24,
"You who boast in the law dishonor God by breaking the law. For, as it is written, 'The name of God is blasphemed among the Gentiles because of you.'"
Rom 3:23,
"…for all have sinned and fall short of the glory of God."
(FYI –– You could also add Rom 9:23 if you liked.)
Rom 10:11
"…if you confess with your mouth that Jesus is Lord and believe in your heart that God raised him from the dead, you will be saved. For with the heart one believes and is justified, and with the mouth one confesses and is saved. For the Scripture says, 'Everyone who believes in him will not be put to shame.'"
This verse is especially nice for two reasons. First of all, Paul uses honor/shame directly to explain justification and salvation, just as he does back in Rom 5:1–10.
Second, the citation from Isa 28:16 (in v. 11) cannot be cast aside as mere style. For the second time in 12 verses, he cites the same OT verse (cf. Rom 9:33). In other words, the Isaiah verse weighs heavily on Paul's mind as he unpacks righteousness and justification in context.
In fact, as I explain more fully in Saving God's Face, the entire section is full of honor-shame allusions.
ISAIAH 43:7 (among many others)
I'll quote Isa 43:6-7 for context.
"I will say to the north, Give up, and to the south, Do not withhold; bring my sons from afar and my daughters from the end of the earth, everyone who is called by my name, whom I created for my glory, whom I formed and made."

God creates his people for his own glory! All that God does is for the sake of his name. The point could be made from countless other verses, such as Eph 1:6, 12, 14. Basically, if you have ever read Jonathan Edwards or John Piper, you grasp the point.
God seeks face. He wants us to honor him!
HEBREWS 2:9-10
"But we see him who for a little while was made lower than the angels, namely Jesus, crowned with glory and honor because of the suffering of death, so that by the grace of God he might taste death for everyone. For it was fitting that he, for whom and by whom all things exist, in bringing many sons to glory, should make the founder of their salvation perfect through suffering."
The entire context of Hebrews 2 is so dense and significant. People are often surprised how prominent are the glory/honor references. In essence, Christ is honored through shame (cf. Heb 12:3) as are his people (cf. Heb 11).
Recall the famous passage in Romans 8:30, where we see something of a chain of salvation concepts. It culminates in our glorification after we have been conformed to Christ's image (Rom 8:29). Verse 30 says,
"And those whom he predestined he also called, and those whom he called he also justified, and those whom he justified he also glorified."
The above passages are nothing more than a sample of entry points into conversation. I would love to hear what you think. Much more could have been said about the verses above, such as the references to family and group identity.
The goal of sharing these verses is simply to help people begin to see that honor/shame play an important role in Scripture. We cannot ignore God's authoritative revelation to all nations.
---
Credit: commons.wikimedia