Nearly 500 hundred years after the Protestant Reformation, we still need an evangelical reformation. Previously, I mentioned two reasons for making that suggestion. They concerned how we use the Bible and our appeal to tradition.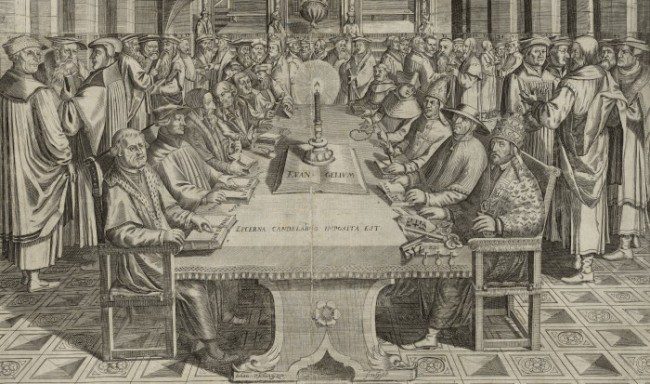 Today, I will offer two more areas that evangelicals need reformation.
3. Repentance
Luther seared a guilty conscience into the evangelical mind. A "guilty conscience" and an awareness of sin are not necessarily the same thing. What do I mean?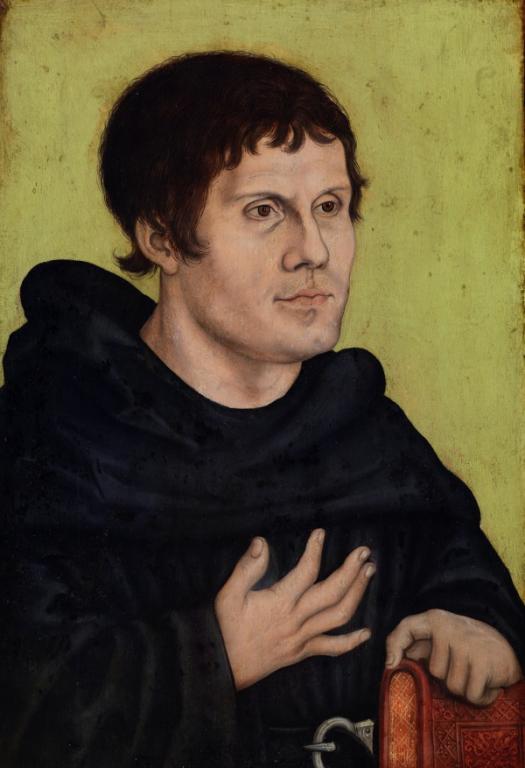 In evangelical circles, it is customary to engage in self-flagellation. People verbally tear themselves down.
Whether in conversation or in preaching, you routinely hear things like "I'm just an awful sinner" or something similar. There is something of a fear to talk about doing good works or celebrating the fact that God causes us to obey His commands. After all, that is an explicit new covenant promise (cf. Ezek 36:26).
It seems that evangelicals constantly feel the need to "repent" in an unhealthy way. That is, people essentially pay penance by self-criticism whenever they recall their sin.
Celebrating good works or the ability to do good works is something of a social taboo.
Think I'm overstating my case? Consider how people would respond in the following two situations.
(a) Imagine a Christian were to say, "Imitate me. I do what is right."
One can already hear the outcry against this person's "arrogance." Yet, Paul made this sort of statement multiple times. Here are a few examples.
1 Cor 4:16, "I urge you, then, be imitators of me."

1 Cor 11:1, "Be imitators of me, as I am of Christ."

Phil 3:17, "Brothers, join in imitating me, and keep your eyes on those who walk according to the example you have in us"

Phil 4:9, "What you have learned and received and heard and seen in me—practice these things, and the God of peace will be with you."
(b) What if I were to preach in a typical evangelical church and said "I can fulfill the law."
Does anyone doubt that I would quickly be branded a legalistic heretic? Yet, Paul also repeats this idea. In Rom 13:8–10, he writes,
8 Owe no one anything, except to love each other, for the one who loves another has fulfilled the law. 9 For the commandments, "You shall not commit adultery, You shall not murder, You shall not steal, You shall not covet," and any other commandment, are summed up in this word: "You shall love your neighbor as yourself." 10 Love does no wrong to a neighbor; therefore love is the fulfilling of the law. (cf. Rom 2:25–27).
People would of course cut Jesus some slack when he says, ""If you love me, you will keep my commandments" (John 14:15). Although people recognize that Jesus is not talking about perfection, our Protestant background blinds us from reading Paul in a similar way. In other words, saying that we can fulfill the Law is not claiming to be morally perfect and sinless.
This leads to the final point.
4. Salvation
The Reformation corrected the medieval Church's wayward doctrine of salvation. Unfortunately, that reform needs to continue. While the Reformers insisted on the objective aspects of sin and salvation, they (or at least their evangelical followers) paid insufficient attention to their subjective aspects.
Most people are only aware of one aspect of the New Covenant; namely, God forgives our sin. Yet, this only tells a part of the story.
"For this is the covenant that I will make with the house of Israel after those days, declares the Lord: I will put my law within them, and I will write it on their hearts." (Jer 31:33)
(This is followed up in Jer 32:40, "I will make with them an everlasting covenant, that I will not turn away from doing good to them. And I will put the fear of me in their hearts, that they may not turn from me.")
Likewise, Ezek 36:26–27 could not be more direct,
"And I will give you a new heart, and a new spirit I will put within you. And I will remove the heart of stone from your flesh and give you a heart of flesh. 27 And I will put my Spirit within you, and cause you to walk in my statutes and be careful to obey my rules."
This aspect of salvation is too often overlooked or minimized because people fear that they will incorporate a works-dependent view of salvation.
Why do we let ourselves theologize out of fear?
The Reformation instructs us that we should be bold to say what is right even if we are unsure of the consequences and implications. We should declare as right what God has shown to be right.
In an evangelical reformation, we will recover the new covenant. God changes you hearts (not merely our legal status). In such a reformation, God will truly receive the glory He deserves.