I recently read the memoir Twelve Years a Slave: Narrative of Solomon Northup, published in 1853 by a man kidnapped from the North and forced into slavery for 12 years. A movie of the same name was released a few years ago.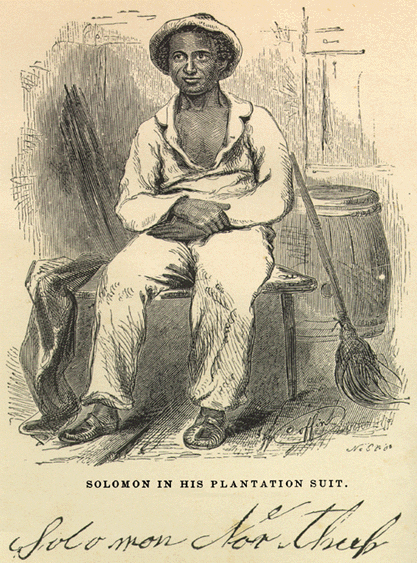 On page 89–90, he tells us about his first master, William Ford. His description is breathtaking. I've included the passage below, adding a few summary headings to make it easier to follow his eloquent exposition. I've italicized a few key lines.
[Ford was a man of God]
Our master's name was William Ford. He resided then in the "Great Pine Woods," ….where he is more intimately known, he is accounted by his fellow-citizens as a worthy minister of God.
[Northerners think this impossible]
In many northern minds, perhaps, the idea of a man holding his brother man in servitude, and the traffic in human flesh, may seem altogether incompatible with their conceptions of a moral or religious life. From descriptions of such men as Burch and Freeman, and others hereinafter mentioned, they are led to despise and execrate the whole class of slaveholders, indiscriminately.
[Ford was a godly, Christian slaveholder]
But I was sometime his slave, and had an opportunity of learning well his character and disposition, and it is but simple justice to him when I say, in my opinion, there never was a more kind, noble, candid, Christian man than William Ford.
[Ford is a product of his environment]
The influences and associations that had always surrounded him, blinded him to the inherent wrong at the bottom of the system of Slavery. He never doubted the moral right of one man holding another in subjection. Looking through the same medium with his fathers before him, he saw things in the same light. Brought up under other circumstances and other influences, his notions would undoubtedly have been different.
[Ford walked uprightly even as a slave holder]
he was a model master, walking uprightly, according to the light of his understanding

, and fortunate was the slave who came to his possession. Were all men such as he, Slavery would be deprived of more than half its bitterness.
Nevertheless,
Nowadays, people even in the church are not so gracious as Solomon Northup. On the whole, we are quicker to cast a shadow on the character of those who disagree with us about any number of issues, most of which fall short of the wickedness of slavery. Northup gives a generous assessment of Ford because he takes the time to stand in his shoes, recognizing Ford did the best he could in light of what he knew and experienced.
How much more should this temperament pervade the church, whether toward people on the opposite end of the political spectrum, those who affirm a different theological or missiological viewpoint, or even our own friends and family members who have hurt us?
---
Click Twelve Years a Slave: Narrative of Solomon Northup for an online version of the book.