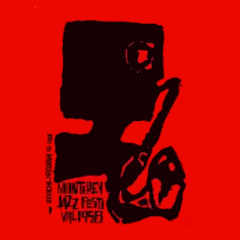 Since the passing this week of jazz pianist Dave Brubeck, I've kept returning to his music throughout the day.
A track from which I've taken particular pleasure is "For All We Know," a slow but swinging song played by the Dave Brubeck Quartet at the 1958 Monterey Jazz Festival.
The annual festival is still a going concern today, but that inaugural year was tricky. The organizers were unable to secure the permits required to keep the planes flying in and out of Monterey's airport from buzzing overhead. But what the air controllers meant for evil, God meant for good, and the problem led to one of the great moments in jazz — one that shines a bright light on Brubeck's sense of humor, his skill, and his poise.
Brubeck's piano starts off the warm and sentimental number and then quickly drops back to allow saxophonist Paul Desmond room to solo. His alto playing is mellow and lilting, his horn possessing a singularly humanlike tone.
Desmond goes for about three and a half minutes, and then pulls back so Brubeck can come in. The opening notes of his solo are gentle, romantic even, then build and swell.
But then, as his piano crescendoes, so does an airplane, its props roaring overhead, overtaking the performance. Brubeck's piano dips as the plane passes, and then just after it's out of earshot, Brubeck taps out the chorus from the song, "U.S. Air Force," quoting the snippet that goes with the line, "Off we go into the wild blue yonder. . . ." And then he's back again into "For All We Know" as quick and smoothly as he left it.
The audience gets the joke immediately and erupts in laughter and applause.
It's almost as if it were all planned. But it wasn't. It was that flash that happens sometimes in improv, that bolt that clicks somewhere in the mind and accesses streams and strands of thought unavailable even seconds before and then somehow manages the skill to express it.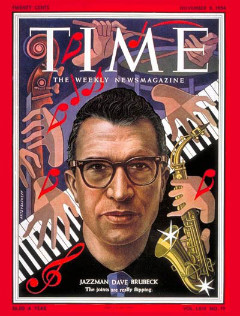 Saxophonist Sonny Rollins famously did something similar. He was playing late Saturday night just before Easter Sunday. While he belted out a solo, the clock struck midnight. Without a slip, he inserted a quote from Irving Berlin's "Easter Bonnet," as if it always belonged right there.
It says something remarkable about the capacities of the human intellect, doesn't it? Sonny Rollins' mind, as Matt Glaser said, "could cast a net wider than anything we presently have a theory to explain."
That's also true of Dave Brubeck. Listening to that sparkling moment, it's clear we're listening to a genius. But more than that, when I hear that track, I hear someone who is also good natured, blessed with enough humility to laugh at the moment a plane ruined his solo. That realization makes me both happy he was here — and sad to see him go.