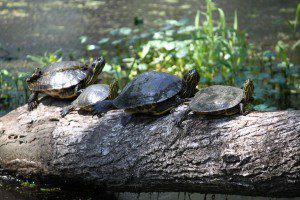 The Order of Bards, Ovates and Druids is the largest Druid order in the world. It originated in England and it is still based there, but it has members and groves all over the world. This includes a large number in the United States and a few in non-English-speaking countries.
OBOD has been so successful largely because of its distance learning program. The course materials for the three grades of Bard, Ovate, and Druid are excellent. They're the primary reason I chose OBOD when I went looking for a Druid order back in 2004 and why I recommend OBOD to folks with an interest in Nature spirituality, whether they're polytheists, pantheists, or non-theists. They provide a high-quality presentation of Druid lore and practice even if you're a solitary Druid living on the plains of Nebraska.
The downside is that most OBOD members don't have a group to work with, particularly in North America – there are only a few groves and seed groups (groups that haven't reached grove status yet). Some OBOD members are also members of ADF or another Druid order. Some are active in CUUPS and Unitarian Universalism – that's worked well for me. The only time most of us get to see other OBOD folks is at an OBOD camp, and until now those have been only on the East Coast or the West Coast. Until now.
Last weekend was the inaugural OBOD Gulf Coast Gathering at Fontainebleau State Park on the north shore of Lake Pontchartrain in Louisiana. It was hosted by Highland Oak Nemeton of Baton Rouge, many of whom have been active participants in the East Coast Gathering. About 40 Bards, Ovates, Druids, and guests participated in the camp, which carried the theme "making Druidry your own."
In many ways it was a typical OBOD camp. There were workshops on mead making and herb lore. Following the camp theme, Nicole Youngman spoke on adapting the Wheel of the Year to your area (something I've written about before) and Dana Wiyninger spoke on creating a local Ogham. I spoke on daily spiritual practice. Nicole also spoke on sex and gender in Paganism, a topic that doesn't get brought up often enough in Druid circles.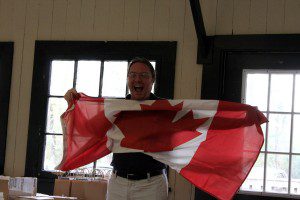 There were two special guests. Brendan Myers spoke on Pagan philosophy and on Pagan ethics. Brendan is an excellent speaker – I really miss his podcasts. I'm going to cover his talks in a separate post, probably next week. He had some helpful things to say, and of course, I have my own thoughts to add.
OBOD Tutor Coordinator Susan Jones held both individual and group meetings with the Bards. With solitary work it's easy to get distracted or to run into difficulties that would be easier to overcome with a live conversation. Tommy Elf wrote about his impressions of Susan's workshops (and the rest of the camp) on his blog – he found them very helpful.
There were group rituals and initiations – we initiated eight Bards and two Ovates. There was a guided walk through a nearby nature center. It was beautiful, but there was also plenty of flora and fauna in our camp. There was a visit to the Seven Sisters Oak, the largest live oak in the United States. It's about 1500 years old, and it is a truly amazing being.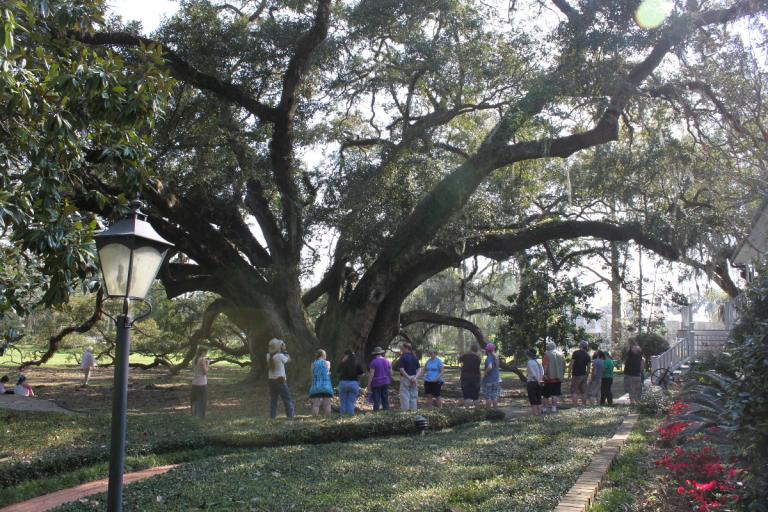 And there were countless informal conversations at dinner or around the campfire or just in passing, the kind of discussions it's hard to have in the ordinary world, especially for someone who practices solitary. This is my favorite part of Pagan gatherings.
I spent a lot of time alone, too. Some of that was with a camera. I was shooting for the camp and for the blog. I spent more time getting to know the land and the spirits of the land. This is new land – it was formed by deposits from the Mississippi River over the past 7500 years or so. Lake Pontchartrain is even newer. But the spirits of the place are still far older than I am, and it was good to listen to them. It was good to have dark skies – not as dark as the Texas Hill Country, but much darker than suburban North Texas.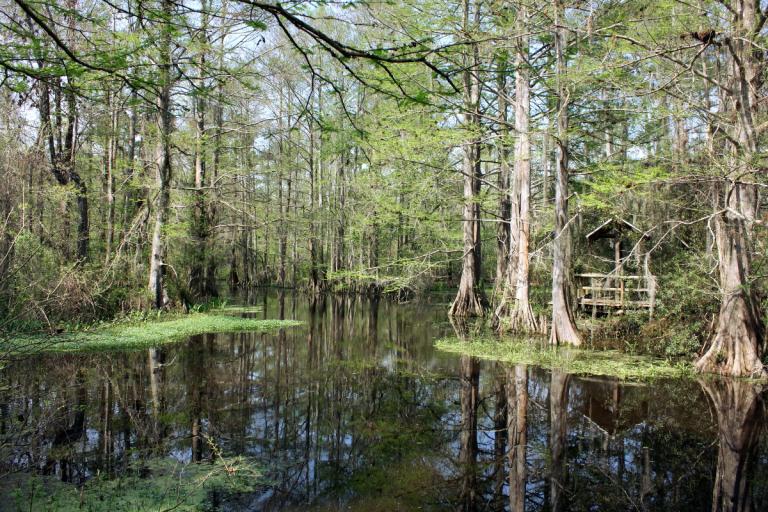 We made numerous jokes about Druid weather magic. When I left Texas on Wednesday, the forecast was for cloudy weather on Thursday, on and off rain on Friday, and near-constant rain on Saturday. I was afraid we'd end up with something like the 2011 East Coast Gathering where it rained for 48 hours straight. But the rain kept getting pushed out farther and farther. Thursday and Friday were simply beautiful. It finally rained during the Ovate initiation on Saturday night – for about three minutes. This despite radar showing rain right over our camp all evening, and first-hand reports of heavy rain nearby.
It's what happened – make of it what you will.
Group ritual in an OBOD camp is a challenge. We have widely differing ideas about the Gods and about the goals of ritual. About half the people at the GCG were attending their first Pagan or Druid gathering, and for some this was their first group ritual ever. Coming up with something that honors our Druid tradition and speaks to everyone is very difficult.
Most of the ritual had been written ahead of time, but each of the three grades were asked to contribute something once we got to camp. The Bards contributed a song and the Ovates brought water from different spots around the area. When the Druids were discussing what we wanted to do, I heard a clear message: sovereignty. The other Druids liked the idea and made a few good suggestions, then I went away to write. On paper. With ink. It didn't take long. I wasn't composing – I was just transcribing.
If the Lady of Sovereignty had come through and spoken directly through me or someone else… let's just say it would have been confusing and even off-putting to many in attendance. A Battle Goddess chooses Her tactics wisely. Wanda and I gave about a three-minute colloquy on sovereignty that ended with a call to step forward and say "I will!"
And we did. The seeds of sovereignty have been planted.
At the closing ritual, a dried rose petal from last year's OBOD 50th Anniversary celebration in Glastonbury was crumbled onto the ground at Fontainebleau, strengthening the connections between the Order, the participants, and the land. This was the first OBOD Gulf Coast Gathering – it will not be the last.
It's good to have another OBOD camp in this country – and one that's within driving distance for me. My thanks to all the good folks in Highland Oak Nemeton for making it a reality, to the spirits of the land for welcoming us there, to the OBOD leadership for their support, and to everyone who attended for their participation, conversation, and friendship.
See you next year.