The Book of Druidry: A Complete Introduction to the Magic & Wisdom of the Celtic Mysteries
by Kristoffer Hughes
Published by Llewellyn – July 2023
336 pages
Trade paperback: $26.99, Kindle: $19.99
The modern Druid movement has been around for about 300 years. Contemporary Druids are inspired by what we know about the original Druids, but we are not trying to restore the beliefs and practices of the ancients. Rather, we're trying to reimagine and recreate Druidry for our time. Over the years, that reimaging has taken many forms, which has resulted in many different Druid orders and traditions. None of them are "right" or "best." The question for those interested in Druidry is which is best for them.
With The Book of Druidry, author and Chief of the Anglesey Druid Order Kristoffer Hughes presents a way of being a Druid that is grounded in the modern Druid tradition and in Celtic culture. Kris is a native Welsh speaker who has lived his whole life on the land of his ancestors. That connection gives him a unique perspective on Druidry, one he shares with us in this book.
In the preface, Kris says:
My aim is to offer you a foundation in Druid theory and practise that comes directly from my experience of it … Consider this book to be a letter from me to you, offering you advice and guidance from someone who has been there.
Kris hit where he aimed. The Book of Druidry is advice and guidance that will be invaluable to those who want to build a Druid practice grounded in Celtic wisdom.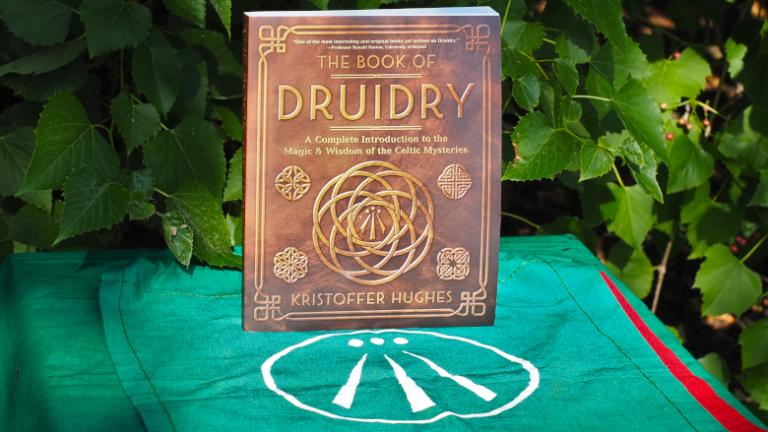 The structure of the book
The Book of Druidry is presented in 23 chapters. Many of them have exercises or questions. My preference would be to read the book all the way through first and then go back and work through the exercises, but it can be approached as a course, spending a week or so on each chapter.
The first three chapters cover the role of myth, especially the story of Pwyll. In the Mabinogi, Pwyll inadvertently wanders into the Otherworld. By reflecting on this story, we can examine our own relationship with qualities such as caution, deliberation, and wisdom. And also, our call to a "wild awakening."
Chapters 4 through 7 discuss Celtic culture both ancient and contemporary, what we know about the ancient Druids, and Druidry as it's practiced today.
Chapter 8 introduces the story of Pryderi and the topic of anxiety – and how we deal with it in a way that is both helpful and honorable. Good spiritual traditions aren't all philosophical and theological – as much as I love philosophy and especially theology. They help us to learn who we really are and how we can live lives that are meaningful and fulfilling.
The Awen
Chapter 9 presents the concept of triads, and Chapter 10 discusses the all-important concept of Awen, which Kris calls "the Holy Spirit of Druidry." I might choose other words, but the metaphor is accurate. Kris says:
In simplistic terms the Awen is the pervasive creative force of the universe itself.
And then:
Within the Bardic tradition of Cymru, the concept of Awen has long been associated as the power that blows through the Bard, and it does so by means of two conduits that direct that energy. The first conduit is the Goddess Cerridwen … the second is in the guide of the chief Bard: Taliesin, the radiant brow.
Kris compares the Awen to the Force in Star Wars. For those just coming into Druidry, that's a very useful comparison.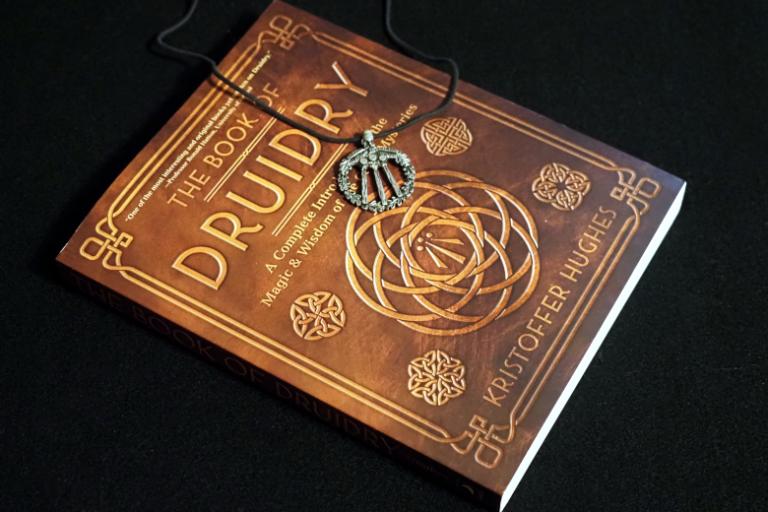 Gods, ancestors, and the land
Druidry is ultimately something we do, not something we believe. But it matters what we believe. Much of the middle of the book is devoted to the role of belief and the practices that flow from our beliefs. The Book of Druidry presents many different ways people conceive of and relate to the Gods, and then says something critically important:
There is no right or wrong way, no one and only true way, to connect to the divine.
There's a small but very important section on animism, the idea that everything is not a thing but a person, who we can relate to as a person. Kris uses Bryn Celli Ddu as an example. I've been to Bryn Celli Ddu twice. I listened to Kris talk about how "she's alive" and I felt the truth of those words. I was welcomed to Bryn Celli Ddu, not just by Kris and the other Anglesey Druids – although their hospitality was superb – but by Bryn Celli Ddu herself. I felt her power and age and wisdom. The connection that was formed then and there is still alive here and now, even though I'm on the other side of the ocean.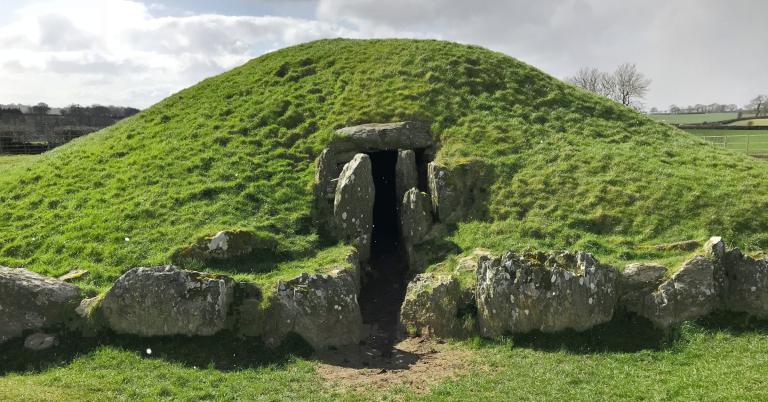 A contemporary Celtic look at modern Paganism
The chapters on magic, meditation, prayer, the elements, and the seasons will be familiar to anyone with even a casual understanding of modern Paganism. But this is not a mere repetition of what's been covered in countless Wicca 101 books. This is Kris fulfilling the promise he made at the beginning of the book and walking the reader through these subjects as he practices them. He says:
Do Druids practice magic? Some do and some don't. This Druid certainly does! … On face value these might appears indistinguishable from Witchcraft practises, and indeed many Druids are also practising witches. Druidry is my spirituality. It is simultaneously devotional, philosophical, and cultural, with magic being an important cornerstone of my practise.
Putting it all together
The final chapters cover ritual and practise, and a very helpful "Druid Q&A" where Kris dispels some of the assumptions and stereotypes that plague modern Paganism. No, you don't need robes (though I love mine), you don't need special tools (I have some, though I find myself using them less and less with each passing year), and you don't have to be Celtic. Kris says:
Celticity is defined by cultural expression, and Druidry is an aspect of that culture, but it is not a closed practise.
In another section, Kris talks about the difference between cultural appropriation and cultural appreciation. It basically comes down to "don't pretend to be something you aren't" and don't present some made-up New Age garbage as "Celtic" because you think that makes it sound powerful. Engage with Celtic culture honestly and respectfully and you'll be fine.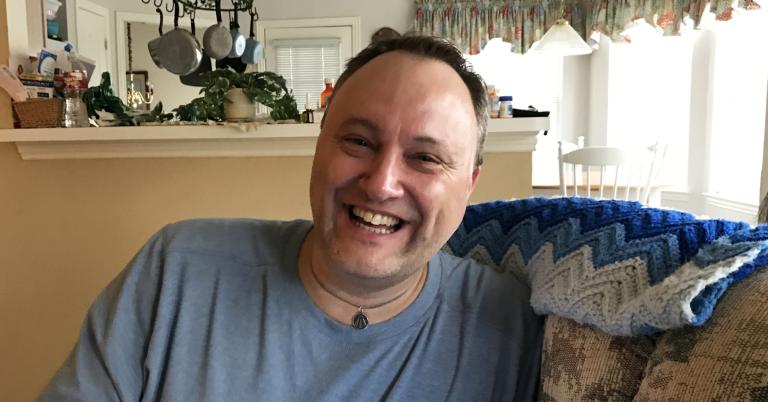 Who should read this book?
Anyone who has a serious interest in Druidry should read The Book of Druidry. It's intended for beginners, but even long-time Druids will benefit from reading it. It presents a perspective not found in any of the many books on Druidry available today.
But you don't have to be – or want to be – a Druid to get something from The Book of Druidry. It will be of value to anyone on a Pagan path, whether it's rooted in Celtic heritage or something else.
Reviewer's disclaimer
Llewellyn sent me a PDF of The Book of Druidry so I could write a promotional blurb for it, and then sent me a review copy once it was available. Kristoffer Hughes is not just a fellow Druid – he's a personal friend. As I always say about books from friends, if I couldn't honestly give it a good review, I'd conveniently forget to review it.
I can't imagine Kristoffer Hughes ever writing a book I would forget to review, and this certainly isn't one of them.
Personal and business relations aside, this is my honest opinion of this book. It is a unique and much-needed addition to the not-small collection of books on Druidry. If the subject interests you at all, you will benefit from reading it.
The other Book of Druidry
The Book of Druidry is also the title of a book written by OBOD founder Ross Nichols and then edited and published by Philip Carr-Gomm in 1990, fifteen years after Nichols' death (authors do not choose book titles – publishers do). Philip called that book "three books in one: a history of Druidry, a guide to certain ancient sites, and an anthology of Druid wisdom."
I reviewed Nichols' book in 2011 – you can read that post here. If you're a dedicated Druid you should read Nichols' book at some point, but it is not easy reading.
Definitely read Kristoffer Hughes' The Book of Druidry first.