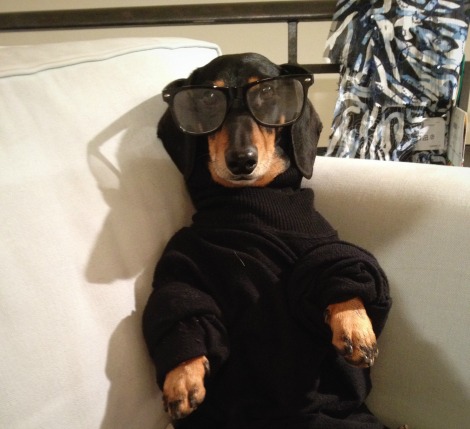 (Hi, friends. Sorry I've lately been a tad missing in action. As you may know I'm currently writing a novel. It's a big one, and takes everything I've got, not the least of which is my time. But I wanted to take a moment to wish you all a happy Thanksgiving. [It's a funny/really-not-funny thing: much of my novel centers around a particular Thanksgiving Day: I'm right now in the middle of writing a terrible, terrible Thanksgiving for the book's protagonist. It's gutting me.] To that end I wanted to share the below. It's a [ridiculously radical] rewrite of something I published years ago in response to emails asking for ideas on surviving holiday get-togethers with family. (The post was originally titled "The Beatitude Attitude: 9 Tips for Avoiding Family Stress Over the Holidays.") Much love to you all, happy Thanksgiving [or not!], and thank you so much for all the love you send me, which sustains me through so much.)
How bearing in mind Jesus's Sermon on the Mount can help you get through Thanksgiving with your dysfunctional family
Blessed are the poor in spirit. Give up. There's no winning with your family. Remember: if you get through the whole day without screaming bloody murder while waving a knife around, you've made baby Jesus smile.
Blessed are those who mourn. One day you'll all be dead. Now go get some pie.
Blessed are the meek. They can't fight you if you don't fight back. Remember: somewhere in the house there's gotta be a TV on. Go. Find. Sit. Bring pie.
Blessed are those who hunger and thirst for righteousness. Everyone is convinced they're awesome. Encourage them to think they are, too. What they don't know won't hurt them. Or, at least, it hopefully won't hurt them while you're watching TV and enjoying your pie.
Blessed are the merciful. Try not to kill anyone. Win-win!
Blessed are the pure in heart. No one's got a pure heart. So we're all screwed. And that's why God invented having a little ice cream with your pie.
Blessed are the peacemakers. Try saying, "C'mon, let's not fight. It's Thanksgiving." Yes, they'll probably ignore you and continue hurling flatware across the table at one another. But you'll have done what you can. Remember to grab something off your plate before you duck under the table.
Blessed are those who are persecuted because of righteousness. Remember: You are the one true martyr of your tragic family. Knowing that is your burden. It is also your justification for making sure you get some of the leftovers to take home. Especially the pie.
Blessed are you when people insult you, persecute you and falsely say all kinds of evil against you because of me. Rejoice and be glad, because great is your reward in heaven, for in the same way they persecuted the prophets who were before you. Pfft. If that doesn't say it all, what can?
---
I'm the author of UNFAIR: Christians and the LGBT Question:
Paperback. Kindle. NookBook. Signed and inscribed by me according to your direction.