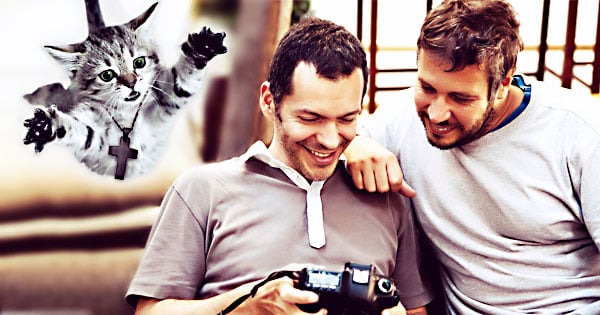 I was walking in a park near my home this morning when, miraculously, I snapped the photo above.
I managed to catch the kitten before it scampered away after its vicious attack, which scratched the ear of the guy on the left pretty good.
It's a feral cat, basically. But I am convinced that with some patience, understanding, and perhaps a little electro-shock therapy, the creature stands at least a chance of being restored to its natural, loving self.
And so I must try my best to make that happen. Mustn't I?