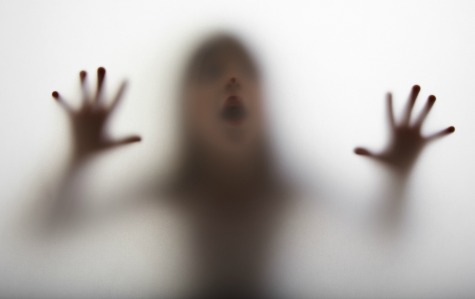 Yesterday my piece "Bible Believing" Pastors and the Enabling of Domestic Violence was published by Huffington Post. Shortly thereafter it was featured on Yahoo.com.
Shortly thereafter beganeth the outcry of complaints against me.
Twitter!
Well, whaddaya gonna do? You stand under a mass of flocking birds, you get crappethed upon. (I also got a lot of love and support, for which, as always, I'm grateful.)
Perfectly representative of the complaints I've received about my essay is the email below, just in. It says exactly what so many bold Defenders of the Faith have been saying to me that I thought I'd take a moment to address it:
I just read your article that appeared in The Huffington Post about the Pastor whose daughter was in an abusive relationship. One of the things you said to this Pastor absolutely infuriated me! You stated that because of the subservient teachings of the Bible that if a man wanted to beat or otherwise abuse his wife it was okay and that a woman would just "take it" or face hell. I happen to be a women who believes in marriage as the Bible states and no where in the scripture have I ever seen evidence that God has sanctioned this type of behavior from a husband toward his wife. It is absolutely absurd that you would associate that type of behavior with Biblical teachings! Husbands and wives are supposed to love, honor and respect each other, entreating each other in the same love that God has displayed toward the church. They are not supposed to abuse each other and no TRUE pastor would tell one of his congregants that she should just tolerate abuse or face hell. In such a case the "unbeliever" (which is the abuser, because no "believer" would justify that type of treatment toward their spouse since it is completely against the tenets of Christianity) needs to leave or the person being abused needs to leave. God NEVER intended for any of us to be someone's punching bag!!
So, to be … in some magical way clearer than I was in my original post: Nowhere, not once, at any point, ever, did I write that the Bible sanctions a husband beating his wife.
Nor did I ever write that a Christian woman should just "take it or face hell."
What I said was:
He [the Christian fundamentalist husband] is free to beat her [his fundamentalist wife] if he wants to, confident in the knowledge that, because of the way you trained her, [fundamentalist] pastor, because of what you made her believe about herself, she'll take it. She'll take it or (she believes) she'll go to hell.
Look,
fundamentalists
: Rail and complain and struggle against it until you collapse, but the truth remains the truth. And the truth is that if you institutionalize the teaching that God has decreed that wives should submit to their husbands, then it is one-hundred percent inevitable that a
lot
of husbands so inculcated are going to feel as if they have God's authorization to beat their wives. And, believing it their duty to practice "sacrificial obedience" (not to mention because they don't want to go to hell for being "rebellious" Christians), a lot of women so inculcated are going to silently suffer those beatings.
That's not me talking. That's you talking. You believe that women were born to serve men. You believe that God wants every woman to be utterly fulfilled having no options in life besides motherhood and serving as her husband's "helpmeet." You believe that chief amongst those disciplines that should be practiced by the good Christian wife is that of "sacrificial obedience" to her husband.
No one is saying that those beliefs, in and of themselves, cause wife abuse. But any fool can understand that those beliefs are most certainly soil in which the evil weed of wife abuse very readily takes root, grows, and is cultivated.
Complementarianism (the view that the "created order" of roles for men and women is for men to be leaders and women to support men) fuels wife abuse in the exact same way that the vile Christian belief that black people are cursed by God (the so-called "mark of Cain") fuels the KKK.*
That fundamentalism fosters wife abuse isn't an issue between me and you, fundamentalist. It isn't an issue between "progressive" Christians and "Bible-believing" Christians. It isn't an issue between Christianity and "secular" society.
It's an issue between you and your conscience.
And if it's not, it sure as hell should be.
---
*From Wikipedia's article, Curse and the mark of Cain: The split between the Northern and Southern Baptist organizations arose over slavery and the education of slaves. At the time of the split, the Southern Baptist group used the curse of Cain as a justification for slavery."