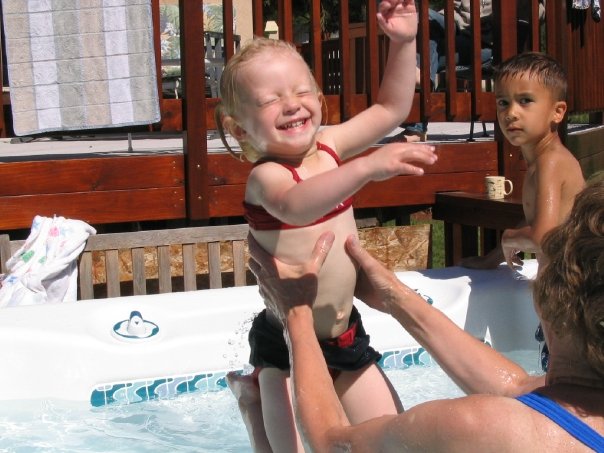 I never know what to say when they say it to me. Usually I just sit there, my stomach churning, my spirit bouncing off my insides like a squash ball.
Karly Sheehan would turn ten today, if she had lived.
But she didn't.
She died.
Murdered by a man so big and so mean and so evil Karly didn't have a fighting chance.
She did as he threatened her to do, like most all three-year-olds would.
She didn't scream. She didn't tattle.
She just took the beatings, over and over again.
Until her body gave out.
They tell me that God intervened on her behalf.
I know they mean well.
I know it brings them peace to say it.
I also know it's a lie.
How can it be that God would will a child tortured to death?
It goes against everything we know about the character of God.
We say these things because we have to. Because we can't explain how it is a good and loving God would allow for the torture of children.
What we ought to be doing is asking ourselves, how is it good and loving people allow for child abuse in a nation that creates public policy on the basis of family values?
But if we tell ourselves that God took her home to be with him, then we don't have to feel so bad.
We can say that she's at peace.
In heaven with God.
Praise Jesus. Hallelujah.
And her killer is behind bars, studying the Word of God.
Praise Jesus. Amen.
And I sit wondering, wouldn't it be a more peaceful world if Karly were here eating cake and ice cream on her tenth birthday and her torturer dead and burning in hell?
If you use their arguments, the ones in which they tell themselves and others that God is in complete control and that Karly's death was all part of some grand master plan, then does that mean God uses child abuse to accomplish his will?
Rubbish.
That whole predestined thing.
Child abuse is not a tool of God.
It's a man-made hell.
And the only cure for it is us.
If I know anything about God, and it's entirely possible that I don't know anything of Him, I know this — God expects better from us.
He expects us to take care of the children.
Shaken babies aren't called home by God.
They are murder victims.
God wasn't rescuing Karly.
He was storming the heavens wondering why in the hell we weren't doing better by her and the thousands like her?
Karly may indeed be spending her tenth birthday in the arms of Jesus, but surely God would have taken more delight in watching her spend this day in the arms of her earthly father.
That's what I think.
But then, maybe I'm wrong.
Maybe I don't know squat about what God thinks.
Maybe none of us do.
I suspect if we knew, if we really understood the heart of God toward children, we'd do better by them, don't you?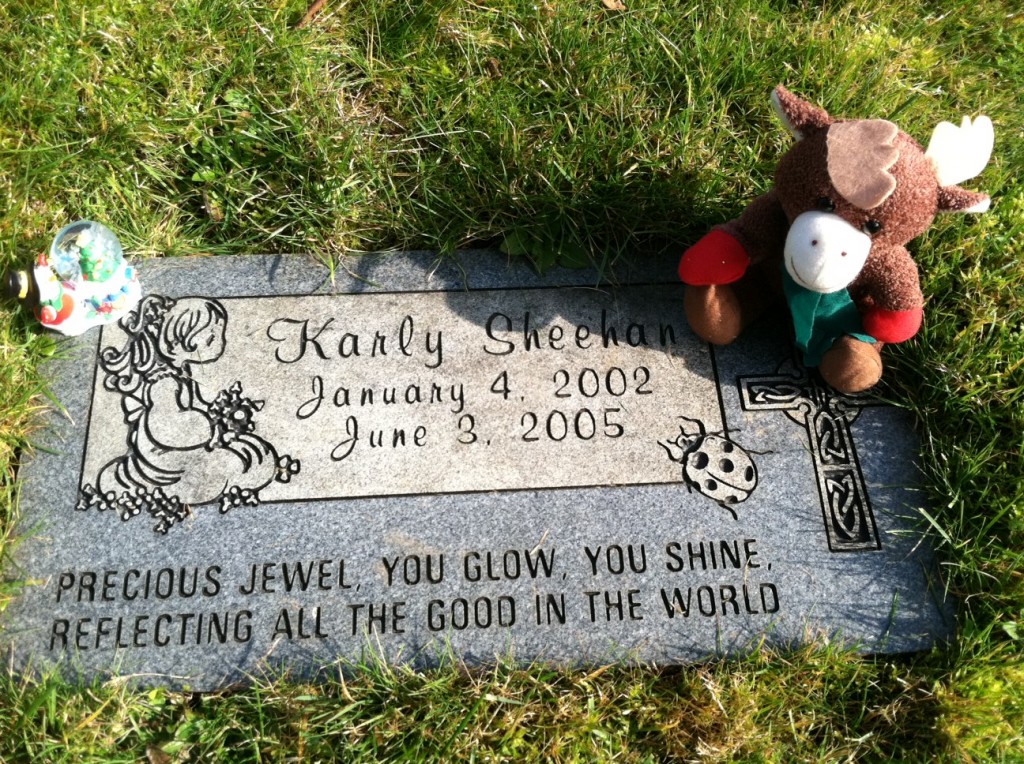 Karen Spears Zacharias is author of  A SILENCE OF MOCKINGBIRDS: The Memoir of a Murder.
MacAdam/Cage
, April, 2012.
"Karen Spears Zacharias has written a compassionate and comprehensive story of how abuse affects us all." Sara O'Meara, Chairman & CEO and Yvonne Gedderson, President of CHILDHELP.
"A Silence of Mockingbirds was truly an addictive read…I took off work to finish it!  In typical Karen Zacharias fashion, it is impeccably researched, extremely well-written and uniquely told.  It reads like a murder mystery…  It is an important, affecting book about child abuse that I wasn't sure I could read at first, but then couldn't put down." Karin Wilson, owner, Page & Palette Bookstore, Fairhope, Alabama.
"Riveting. Brilliantly plotted. I couldn't put it down. Heart-wrenching and heart-breaking. Karen Spears Zacharias is at her best as a seasoned investigative reporter. She paints a vivid and personal portrait of a system that too often fails the most innocent, children. With a deft touch, insightful writing and vivid details she sheds light on a problem that can no longer be ignored in the wake of the Casey Anthony trial.  A SILENCE OF MOCKINGBIRDS will fill your eyes with tears, make you mad, and hopefully make you act.
– New York Times Bestselling author Robert Dugoni/Bodily Harm
The Silence of Mockingbirds is an important book.  The message has stayed with me.  We are all family.  And when our instincts become perverted, we fail to do the right thing.  This true story shines a laser beam on how children are failed in America by the very systems and people that exist to protect them.  Shame on us!
-Wanda Jewell Executive Director Southeast Independent Booksellers Association SIBA