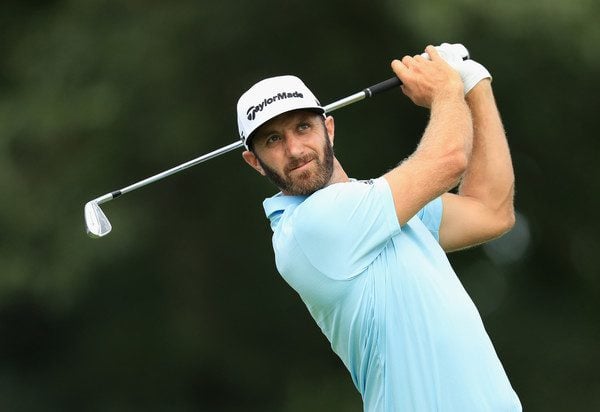 Dustin Johnson just shot 66 for a 23-under par 265 total to win his 19th tournament on the PGA Tour by winning the RBC Canadian Open at Glen Abbey Golf Club, in Oakville, Ontario, Canada, by three strokes over Whee Kim and Beong Hun An who tied for second. All three players started the day tied for first. Kegan Bradley, who came from behind with a 64 to grab the early lead in the clubhouse at 19-under par, finished alone at fourth.
This was long-hitting Dustin Johnson's third win of the season on the PGA Tour. The six foot four inch, 190 pound sensation is poised to contend in the upcoming weeks on long golf courses, such as Firestone Country Club in Akron, Ohio, next week. He will have his sites set especially on the year's last remaining major of the four majors–the PGA Championship at Bellerive Country Club in St. Louis, Missouri.
In my first year on the PGA Tour, I played my first major there at Bellerive C.C. It was the 1965 U.S. Open. It wasn't pretty, unless your think what 
Sports Illustrated
magazine did to me was pretty. It was the only time they published a full-page photo of me, which was in the next week's issue. They took a photo of me when I was playing the par three sixth hole in the first round. I stood in the lake beside the green and played a wedge shot from out of the water.
I think I shot 81 and 80 those first two rounds to miss the 36-hole cut by a mile. It was the only time my wife walked off a golf course crying.
Weeks later, I was at home in Houston, Texas, meeting with my accountant in his office to discuss financial matters. He was a golfer, but he didn't know that I had competed in that tournament. He asked me, "How do these PGA Tour pros play in a major tournament like the U.S. Open and shoot so poorly, even in the eighties." I said with tongue-in-cheek, "I have no idea!"