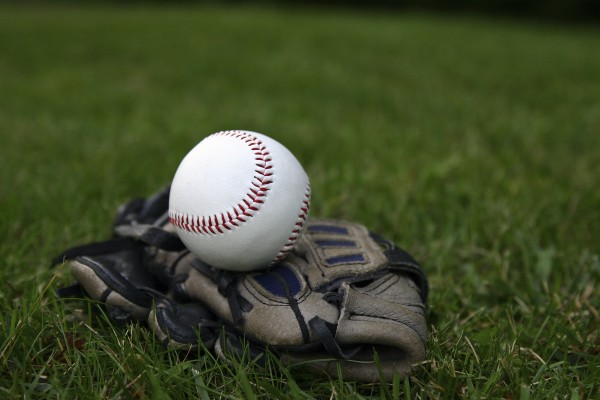 When you take on the role of a pop you gotta be able to roll with every moment that comes your way. And trust me, with four kids, I've had to be flexible and learn not to take everything personal.
You'll laugh at this one:
My son is incredible in sports. I mean this boy gets MVP even in sports that are not his passion. One sport that he doesn't get to do much is baseball. So with baseball season starting, I try to take him to the batting range to let him get his swing on. He mentioned to his mother that his weakness right now is throwing from third base. So she mentioned to me that I need to go outside and play catch with him before his first game the next day.
I went and bought the most expensive glove for myself, cause I gotta be fresh when I'm with my boy, I bought some extra balls just to have access to, and so I called him and told him that I was outside and ready to play catch. I could hear a delay in his voice but he finally came out. As soon as we started playing I could tell there was a strong attitude going on with my son. Like he didn't want to be there. I didn't know if something happened at school that day, or if his mom had to discipline him before I got there, so finally I had to ask him.
"Son, what's going on with you?" He was hesitant and didn't respond at first. With more digging he finally gave up and told me "Dad, this was really mom's idea not mine… the truth is I don't want to be out here because… you can't catch!"
I couldn't do anything but laugh. He was right. I suck at catching, throwing, you name it. I told him he can never go wrong with being honest, and he never has to be afraid of telling me the truth. You should have seen the relief on his face… and on mine!
Showing up.
Being there.
Trying.
These are just a few traits that will leave a memory in your child's mind of their time with you. In our selfishness, we mainly do what we're good at with our kids or the things we prefer. But how will your child develop the skill set of stepping out of their comfort zone and trying things that may not be their strength if they never see their first blueprint do it? Their dad.
I've never felt the pressure of balancing family and work like I do right now.
Spring break couldn't have come at a worse time, and my children don't care about what pays the bills. They want me.
Many times, it's tempting to resent the inconvenience family demands.
When your peers and bosses at work praise you, it gives you automatic satisfaction.
But it's not like that at home. When you sacrifice a trip or decline a hefty relocation package because your kids love the school they're in, no one even knows it.
Delayed dreams, postponed date nights, embarrassing moments trying to play catch with your future Ken Griffey, Jr – all of that is just part of the parenting package. They may not care that they've destroyed your confidence as a future baseball Hall of Famer, or messed up that romantic night with their mom, your baby's momma. But they will forever be grateful that you were there.
To give up your dreams for theirs. To sacrifice promotions for their promotion in life.
You don't have to be perfect… just be there.
I couldn't get my money back for that glove, but I think he'll ready for the game tomorrow.
Read more on SixSeeds Faith and Family, fan Kirk on Facebook, listen to him on YouTube, and follow him on Twitter.