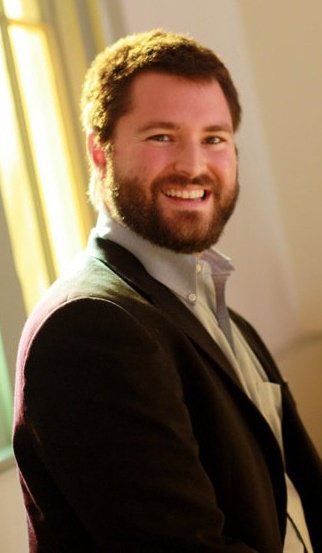 The following post is from Jimmy Cornfoot, The Marin Foundation's Director of Community Relations, Memphis.
We recently finished the third annual I'm Sorry Campaign in Memphis, TN, and I am once again reminded of the importance of creating an opportunity for Christians in Memphis to engage with our city's LGBT community.
The invisibility of our city's LGBT community to Memphis Christians, coupled with a lack of dialogue within our churches on issues related to the LGBT community,  may be the primary reason that I coordinate the I'm Sorry Campaign. I remember bringing Andrew Marin to a moderately sized Presbyterian church in a suburb of Memphis; one of the Session members opened the meeting by saying to Andrew, "I just didn't think there was a problem between the Church and homosexuals."  I am encouraged, therefore, to have found a group of twenty-five dedicated people who are committed to stand in the rain on Pride to begin that reconciliation process.
Some of these people join the Campaign because they have gay friends who have been hurt by the church, and these Campaigners want to walk in solidarity with the LGBT community.
Some of these people join the Campaign because they recognize their own ignorance on LGBT narratives and questions, so they join the movement in an effort to learn and grow.
Some of our Campaigners are gay, and they can offer a uniquely powerful message of healing to our city's LGBT community.
And all of our veteran Campaigners come back year after year because they have too much fun at Pride.
I coordinate the I'm Sorry Campaign because I want to introduce Pride to Christians who have never attended a Pride event. I want them to see why LGBT people in Memphis come together every year to celebrate a shared history and identity. I want Christians to see a snapshot of the conversations and issues that move our city's gay community to come together once year. I also want to bust stereotypes and shake off ill-informed myths about gay people. I love hearing from first-time Campaigners what they thought they would see at Pride – all the usual stereotypes of mostly naked men running around in their underwear – compared to what they actually saw – many families, churches, and civic organizations coming together to build community.
I coordinate in the I'm Sorry Campaign because I want the Church to stand up and do something. I want to show our city that there are Christians who care for the things that our LGBT neighbors care about. I want to bring a Church that recognizes its own shortcomings, one that adopts a posture of listening before speaking. In bringing such a Church to Pride through the I'm Sorry Campaign, I hope that our city's LGBT community sees a Church whose members are willing and eager to enter into dialogue with a marginalized Other, because once Pride ends, the hard work of reconciliation begins.
I come back to the I'm Sorry Campaign because I know that it changes lives. Veterans of the campaign who would have never gone to Pride under any other circumstances come back because they look forward to challenging and enriching conversations. They also eagerly anticipate seeing friends and colleagues from work and engaging them in love and friendship on their turf. And the response from our city's LGBT community has always been encouraging; from year one of the Memphis Campaign, I have received messages from people at Pride expressing their gratitude for our presence. This note from 2011 sticks out to me the most:
All I can say is that I did not expect the men and women dressed in the I'm Sorry shirts to be Christians. That blew my mind– I didn't know how to react for a minute; that was probably the coolest thing that happened there. I was not being judged by Christians; I was being said "sorry" to. Still at this very moment, every time I think about that, I want to cry.  I have a lot to say about that moment, but to keep it short and simple: I'll remember that moment of acceptance forever; it's all I ever really wanted, and it made my day 100x better. Thank you, thank you, thank you for doing that.
Much love.