The following post is from Laura Statesir, Director of Family and Youth at The Marin Foundation.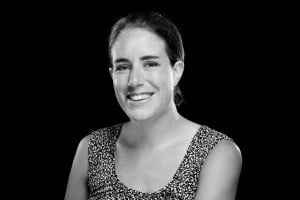 As more and more youth are coming out as LGBTQ or questioning at younger ages, Christian youth workers around the nation are faced with the question of, "How do I respond when a youth comes out to me?"
I come from a background in Christian youth ministry. I worked at Christian camps, with inner-city ministries, with wilderness therapy programs, and for Young Life [a Christian youth ministry organization]. I understand the unique pressures and stresses of working in Christian youth ministry and having a youth come out to me. I also identify as LGBTQ so I understand what it is like to come out to a Christian youth worker.
So what should you do as a Christian youth worker* when one of your youth comes out to you? How should you respond?What do I wish my Young Life leader had said to me when I came out?
Below are some best practices and recommendations for Christian youth workers who have LGBTQ and questioning youth in their church or Christian organization. Obviously each situation is different and every suggestion may not work for your unique group or denomination but remember that the stakes are high. Statistically LGBTQ youth commit suicide in higher numbers than heterosexual youth. LGBTQ youth also leave their faith in alarming numbers. If we err as Christian youth workers, let us err on the side of love.
This is part one of a two-part blog. This blog focuses on the moment that a youth first tells you they are LGBTQ or questioning. Stay tuned for the second part, which will focus on what to do after the youth comes out to you.
In the coming out moment:
The most important thing you can do as a Christian youth worker is to reaffirm your love and God's love for that youth. Assure the youth that this does not change your relationship with them. Remind the youth that God's love is unconditional and that this does not change how God feels about them. Reassure the youth that this does not change their personal relationship with God. Make sure they know that this doesn't mean that they are no longer a Christian or that they are no longer welcome in your church/organization. Remind them that everyone is welcome at the table of Christ.
Don't freak out. Try to keep your emotions in check. Remember that this moment is about the youth and not about your fears or concerns. Thank the youth for trusting you with this revelation. It is very likely that coming out to you was an emotional, scary, anxiety-filled decision that took a while to build up to. Acknowledge the bravery and courage it took to share this with you.
Don't invite someone else into the conversation at this point in time UNLESS the youth asks you to. If the youth wanted to tell someone other than you, they would have made sure that person was there too.
Listen to their story. Be a shoulder to cry on. Fight your urge to give advice or counsel right away. Never invalidate their story, feelings, or emotions. You can acknowledge that youth's experience as real and valid without having to agree with it.
Ask open-ended nonjudgmental questions about their journey. When did they first realize this? How have they felt during this journey? Who else have they told? How do they think God sees them? What are their fears, plans, and expectations for the future? How would they like you to support them?
Don't tell the youth that this can be fixed or that they can "pray the gay" away. Even if you do believe that God can change their sexual orientation or gender identity, this is not the time to express that. Instead of telling them what you believe the Bible says about homosexuality or gender identity, focus on God's unconditional love and grace. This should be a central theme throughout your interactions with this youth.
Be honest with the youth. Admit that you can never understand what they're going through. Don't try to pretend that you are an expert on sexuality and gender identity. Don't feel like you have to have all of the answers right now, or ever. Simply let the youth know that you'll be there for them and that you'll walk this path together.
Make a plan for moving forward. Would this youth like to meet with you on a regular basis to talk through this journey? Does the youth feel safe at home and in school? Do they have any immediate needs that you can help with? Do they have other people they can talk to?
Again, the most important thing you can do in this moment is show this youth the unconditional, the unending, and the infinite love of Christ. And a hug would also be nice. =)
Next time we'll talk about how to walk with a youth after that coming out conversation. Stay tuned.
Much Love.
*For simplicity's sake I will use the phrase "youth worker" to refer to anyone who works with youth as part of a church, Christian college or university, or Christian organization. This could be a youth pastor, a youth minister, a youth leader, a volunteer who works with youth, etc.