In case you missed it, our August newsletter hit the inboxes last week.  Click here for a link to it, and here to sign up so you get the next one!
New dates and details for several  fun  things coming up in September, I'm Sorry Campaign highlights, and a recap of our July/August Living in the Tension series all made the newsletter… we'll share that last recap below.  Be sure to sync your calendar with our calendar so you don't miss any of the great things coming up!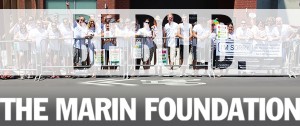 Homosexuality & The Bible Recap:
Matthew Vines 
In early July we hosted Matthew Vines, author of God and the Gay Christian, to give his progressive biblical argument in favor of same-sex relationships. Nearly 100 people showed up crowding two rooms to listen and ask questions about Vine's discussion. After discussing the passages in the Bible referring to homosexuality Vines moved on to the concept of gender complimentarity and how this is the hinge-point for his view of the Bible blessing same-sex relationships.
Vines suggested the marriage represented in the Bible of God to the church is one of kinship bonds, and used this in his presentation for why loving, monogamous, same-sex relationships could be blessed by God. Vines' presentation was part one of our "The Bible and Homosexuality" Living in the Tension series. Following Vines we hosted Julie Rodgers to give the traditional argument on same-sex relationships and then a third gathering to discuss the two and learn how to better dialogue about these topics.

–Suzanne Grossman, Intern Extraordinaire 
Julie Rodgers
I had never met Julie Rodgers before we asked her to present the biblical and theological convictions that lead her to celibacy as a gay Christian. And, frankly, I knew there would be folks who would be nervous to hear such a delicate and personal lecture from anyone. But Julie isn't just anyone. When I finally met her, Julie impressed me as an incredibly bright, generous and relatable person. If anyone could walk that tightrope of expressing her beliefs with appropriate nuance and respect for every story represented in that diverse gathering, it was Julie. And that's exactly what she did.
Spending more time with her that evening and the following day, I've come to know Julie as a friend. And I'm so happy that she had a chance to meet and engage with our Living in the Tension community, and that our community had the chance to meet and engage with her.
–Jason Bilbrey, Director of Pastoral Care
Debrief
For the last night of our three part series, we discussed the information shared from the two previous speakers, our own thoughts about sexuality, and how we can move into meaningful relationships amidst our differences. The gathering was a reminder of the insightful and engaging conversations, and even difficulty, that can come about when a diverse collection of people get together: from celibate to partnered gay and lesbian individuals, those in mixed-orientation marriages, pastors and theists, and others on the spectrum from conservative to progressive in relation to their beliefs around faith and sexuality.
 From discussing what influences our thoughts about sexuality and our differing ideals to how the Church can better support those that are pursuing chastity and celibacy, I left the gathering with a sense of gratitude for the collection of people that are willing to regularly gather to seek to understand one another and form friendships in the midst of their differences while discussing difficult topics.
–Kevin Harris, Director of Community Relations