Do you remember that image of the weed and flower I posted some time back? It compared a weed, "Sexual Chaos," with a rose, "Strong Family Life," and made birth control the root of the contrast (aka birth control leads to sexual chaos and not using birth control leads to a strong family life, which is just flat out weird, but okay). Here it is as a reminder: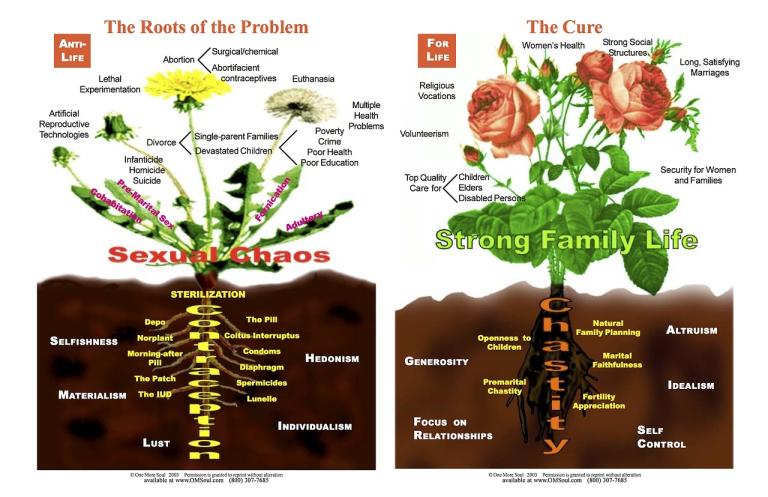 I bring this up because I recently came upon a pair of images that were strikingly similar. And yet, they're not from the present but rather from the antebellum temperance movement. So I thought I'd share them with you.
Here's the first, the Tree of Intemperance:
Here's the second, the Tree of Temperance:
I don't know that I have a moral here or even that there's some sort of instructive comparison to be made. I just find the similarities between these two contrasts both striking and fascinating. Seriously, click the images and read the words in the leaves and the branches. Compare, contrast. Fascinating.