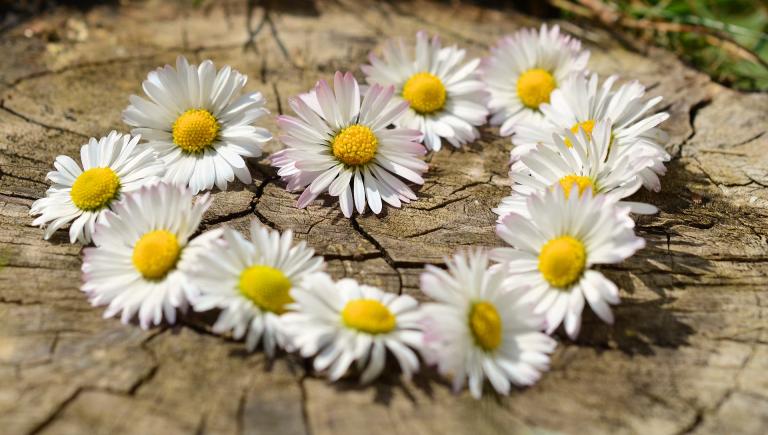 By Darcy
Originally posted on Darcy's Heart Stirrings
From babyhood they said "You are a dirty sinner, there is nothing good in you, you are destined for hell because of your nature."
So we, small humans, awoke to a world where toddlers need the sin and foolishness beaten out of them with switches and wooden spoons and belts.
They said "Only with Jesus are you worth anything."
So as small children we begged Jesus to come into our hearts and make the dirty clean.
They said "Because of your sin, God cannot look at you, Jesus had to die. You killed him."
So we mourned that we were so sinful that God couldn't look at us without someone else standing in our place.
They said "You are human, a sinner, you cannot help it, only Jesus can make you worth anything."
So we felt that we were worthless, that no matter how hard we try, we will never be good enough, while some kept trying anyway and some completely gave up.
They said "If you fall in love with a boy, you are committing emotional fornication."
So we guarded our hearts lest sin defile us with merely a thought, and when our hearts betrayed us and we fell in love with a boy, we hated ourselves and knew we were worth less than before, we had lost a piece of our hearts we would never get back.
They said "Your body needs to be hidden because it is dangerous and if a man lusts after you because of your clothing or movements, it is your fault".
So we covered our bodies from head to toe, swathed our femininity in fabric hoping no one would notice the curves, and spent years of our life worrying that we may cause a man to stumble and thus defile our own hearts and his.
They said "Boys only want one thing, so be sure you don't do anything that makes them think they can take it from you. They can't help it, this is how God made them, we must help them."
So we lived in fear of men who God made pigs then placed the responsibility for their pig-ness on us.
They said "If you kiss a boy, you're like a lolly-pop that's been licked, a paper heart that's been torn, you are worth less than before, and you've given away a part of you that you can never get back."
So we spent our days afraid, terrified we would lose our worth and have nothing to give a future spouse.
They said "Virginity and purity give you value, don't give that away."
So whether virginity was taken forcefully or given lovingly, we were left worthless, used goods, and told no godly man would want us now.
They said "You cannot hear God for yourself, you must obey your authorities. They know what is best for you."
So we submitted to things that no human being deserves to suffer, because otherwise God would be angry and not bless our lives. Submitting to unjust treatment was what Jesus did, after all.
They said "You are rebellious. Rebellion is as the sin of witchcraft."
So we begged God's forgiveness for the ways we wanted something different than they wanted.
They said "You are a woman, emotional, incapable of leading, easily deceived. You must stay in your place, submit, and only then God will bless you."
So we felt loathing for our womanhood, wondering why God would make us inferior, and feeling guilty that we dare question the Almighty's plan, that we are not happy with his decree.
And now…..now we are told "Why are you depressed? Why do you have anxiety? Why the addictions, the anger, the rage, the self-loathing? Why can't you just be happy and normal?"
As if no one can connect the dots. As if their actions did not have consequences. As if a child can be raised to hate themselves in the Name of God and suddenly grow into an adult that is healthy. As if a lifetime of emotional trauma and spiritual abuse suddenly vanishes because a person changes their mind about who they are and their place in the world.
That's not how it works. That is only the beginning of a journey that could take the rest of our lives. A journey we are told not to speak of because it makes people uncomfortable, because they'd rather call us names like "bitter" and "unforgiving" than to look deep into the darkness of our hearts and hear tales of pain and see the rawness of souls taught to hate themselves. Because those stories aren't nice ones.But we will not change them in order to make others comfortable.
Do not tell us to "forgive". Forgiveness has nothing to do with it. Do not tell us to "get over it". One does not "get over" years of trauma and brainwashing and brain-wiring from babyhood just by making a single choice. We do not choose the nightmares. We do not choose the triggers and the gut-level reactions and the panic attacks. We had 18+ years of being taught that we are worthless, that God cannot stand to look at us, that we killed Jesus, that our worth is in our virginity or how well we obey our parents, that who we are is dirty and sinful. Give us at least 18+ years to re-wire our brains and heal those festering wounds and to learn to love ourselves where before there was only self-loathing. Some wounds cannot be healed. They can only be lived with. And scars do not disappear on a whim. But they can tell our stories and make us strong.
And tell our stories we will, and get stronger for the telling. We heal a little more every time we speak out loud what was hidden and decide that we are worth loving and our stories worth the telling.