Today is Pentecost Sunday, a day of celebration for Christians around the world. In the last three days I have been blogging on the meaning and spiritual significance of Pentecost. I have gathered these three posts into a series which I have called:
In this series I discuss the historical origins of Pentecost and how this Christian holiday can make a difference in your relationship with God.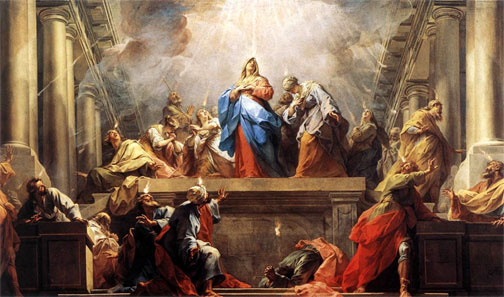 Image: Pentecost by Jean Restout II, 1732. Public domain.