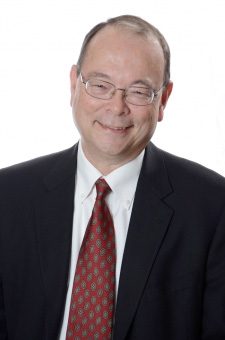 I just finished a fascinating article on "Business in the Way of Jesus." It was originally a chapel presentation by Uli Chi at Seattle Pacific University's chapel service. Dr. Chi is the founder and CEO of Computer Human Interaction, LLC.
I highly recommend that you read this whole article. Here are some tantalizing excerpts:
On God's Purpose for Creation
As the whole biblical narrative and our recent celebration of Jesus' resurrection reminds us, God's purpose and creation's destiny is the coming together – the uniting – of heaven and earth where we will recover our fully human identity and vocation, to use the biblical metaphor, of being priests and stewards of creation.  In the meantime, we are called live in light of that future – to have our lives, in the present, become a place and time of intersection between heaven and earth.
On Business as Vocation
To begin with, business is often viewed with suspicion as a "godly vocation".   This is deeply unfortunate for it has lead to the alienation of many in business whose life in business is viewed as a "means to an end" in the context of God's work.  "We have to do work in business so that we have money and time to give to the God's real work in ministry and mission."  It is a wholesale abdication of our Christian responsibility and mission to reclaim all of life for God's kingdom.
On Humility
From personal experience, I know that actual business success creates innumerable possibilities for pride – living in an economically luxurious and isolated world without meaningful connection to human needs and suffering; having the world revolve around our needs, wants and desires; the almost "godlike" ability to tell people and whole organizations what to do and have them go do it; the list goes on…  A good friend of mine who is a New Testament scholar reminds me that there are more biblical texts on money and humility than there are on sex and alcohol.  Those texts all remind us of the importance of staying rooted in a life of humility – to remain at "the bottom of the ladder" (where, remember, God and Jesus are in today's texts!) no matter where success in our vocation takes us.
I want to say one more thing on humility, particularly to those of you who are, or aspire to be, in leadership in business, academia or elsewhere.  Speaking from personal observation and experience, the practice of humility in leadership as one of the radical Christian virtues – even among those of us who are Christian leaders in business, academic and other institutions – is quite rare and difficult.  We have a need to be right and to have our own way that runs surprisingly deep and is remarkably pervasive in each of us.  And, only the grace and virtue of humility can save us and those whom we lead from ourselves.  Perhaps the most difficult lesson of humility is discovering – as the apostle Paul once did on the road to Damascus – that the way in which we are carrying out what we think is our God-given vocation can be, in fact, deeply misguided.
I had the privilege of meeting Uli Chi at Laity Lodge last year. He is a warm, fascinating, faithful man. I'm thankful for his reflections of faith and business. We need this sort of thinking now more than ever.